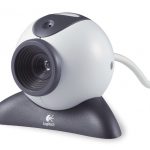 Several websites allow you to show your penis to a cute cam girl through the webcam. You will be able to chat with her in a cam to cam session. For your information, Nudity is strictly forbidden at Omegle, Chatroulette, chatpowa. Below you will see pictures of cam girls with a yellow square in each picture. Those screenshots are taken from real cam2cam sessions. This is the square where your webcam video stream appears when you are in a cam2cam chat. Advice: Create an account for each live sex chat site below, it is free. Then, try them.
Imlive:
This is a great website to exhibit your penis on webcam because you can see your own webcam stream in the corner of the webcam model screen. Consequently, you exactly know what your female interlocutor can see on her screen. The yellow screen below is the screen where you can see your webcam feedback. You need to register before getting to a cam to private cam chat.
Opinion: Imlive is great for those looking for pro. Strip dancers on webcam
Streamate:
Streamate allows adult cam to cam with nudity just like imlive, and you can show your penis to all cute online cam girls. Just like imlive, you can see your webcam stream feedback in one corner of the screen. You are required to register for a cam to cam chat. The screenshot below is taken from a real "hot" cam to cam chat session on Streamate.
Opinion: Streamate is great for those looking for native English speakers. 
Livelivejasmin:
Livelivejasmin allows you to activate your webcam for a cam to cam chat. You can see here a screenshot of the previous LiveJasmin version where the yellow box is, in fact, the place where your own webcam will appear. In the previous version of LiveJasmin, you must perhaps click on the "screen resize button" to make your own webcam screen appear. On the new version of LiveJasmin, click on the last icon on the left side then click on "authorize." Your webcam screen will appear on the right lower corner.
Livelivejasmin has a two-ways audio option, but not all models activate it. If you see this option before getting in a private chat, it means the webcam model has to talk to you rather than texting during the chat.
Opinion: Livelivejasmin is great for young cam girls from eastern Europe
The general procedure to show your penis on webcam at any live sex chat websites on PC or MAC:
First of all, when you go to a private chat, a white screen pops up from flash, click on "allow" for the flash application to access your webcam. By allowing it, you will allow the application to show your webcam & mic to the cam girl. If you don't allow it, the webcam model will not be able to see your webcam screen.
Don't forget: Camtocam does not work with IPADs & Tablets & smartphones because cam to cam uses Adobe Flash and iPad, tables, smartphones use HTML5 for video streaming. cam2cam only works with PC, Apple Macintosh, and Linux computers.