Most of the camgirls from Latin America are from Colombia.
Streamate:
Streamate has a big number of Colombian camgirls. Just filter the camgirls by region selecting "Central / South America" as shown below and you get the list of Latin American camgirls. CO means Colombia, CR means Costa Rica, VE means Venezuela, PE means Peru, PA means Panama… For sure, you can discuss in Spanish with one of those camgirls.
Click here to join streamate for free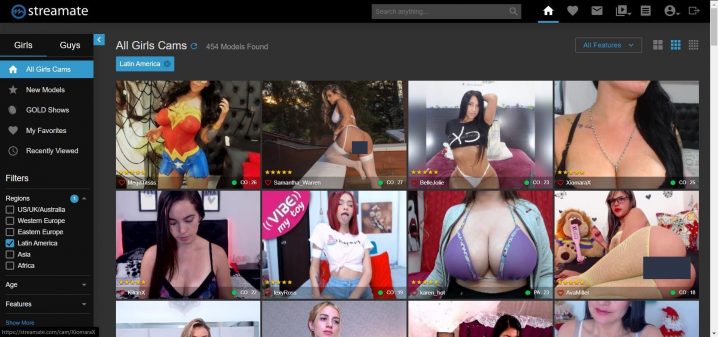 Camcontacts:
Camcontacts is definitely the best live sex chat website to chat with girls next door from Central America and Latin America. Many of them don't work for a Studio. Few camcontacts camgirls have a fake breast and fake ass. This is a website where you can find golden nuggets. The website has a powerful search form which allows you to find camgirls from every country (Mexico, Costa Rica, Colombia, Venezuela, Peru, Bolivia, Argentina, Brazil, Chile, Ecuador, Panama, Belize, Honduras…).
Here is the procedure to find the list of live latina camgirls at camcontacts
After joining cam contacts, click on "search chat hosts" on the left sidebar. Then click on the "Online now" button at the top of the search form. Then, click on click on the "country" drop down menu & select a Latin American country (Colombia, Brazil, Venezuela, Argentina, Bolivia, Peru…). You will see then all live camgirls from the chosen country. There are few camgirls per country. I do encourage to send them a message to ask them if there will be online soon. If you speak Spanish or Portuguese, send your message in Spanish or Portuguese.
Click here to join camcontacts.com for free
Stripchat
You can also find numerous Latin-American camgirls on Stripchat. Most of them come from Colombia. There are many voluptuous Latinas from Colombia on Stripchat. Some women from Uruguay, Mexico, and Argentina are from time to time available. For sure, it is possible to chat in Spanish with a latina-American camgirl. Stripchat features Latin-American women with stunning natural bodies. There are busty women with gigantic bottoms on Stripchat.
Click here to join Stripchat for free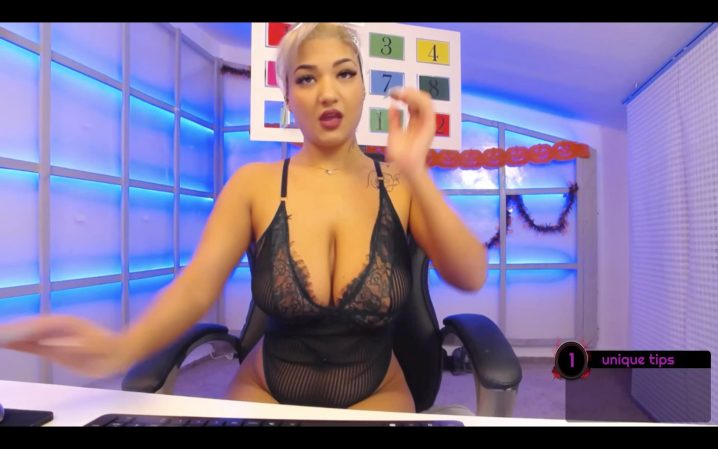 Livejasmin
You can also find beautiful Latin American camgirls on Livejasmin. Choose "Latin" in the left sidebar to display the Latinas. Livejasmin does not mention the country of residence from those camgirls. Nevertheless, you can enter every chatroom and you will quickly understand that a camgirl is a latina when you will listen to the music she plays in her room.
Click here to join Livejasmin for free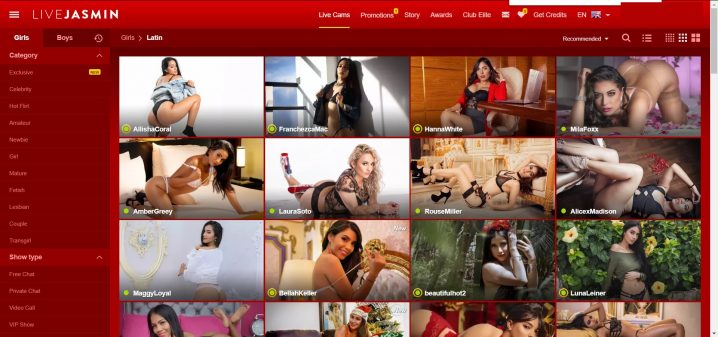 Advice
I chose the two cam chat sites above because they let you search camgirls by country. Unfortunately, I have found that on other websites, searching for women of Latin America or latinas didn't return a list of women from Latin America. For instance, on livejasmin after clicking on south America, I have spotted many camgirls from Romania and Russia.