Independent vs studio cam girls pros/cons for adult chat users
First of all, let's describe what a cam girl studio is. Studios are companies that provide premises, computers, webcam, makeup, clothes to the cam girls. The independent cam girls connect from their accommodation. We compared the user experience of chat sessions with an independent cam girl vs a studio cam girl.
English lessons
In Romania, cam girl studios hire English teachers to improve the English proficiency of cam girls so that she would understand what the visitors say. On the other hand, many independent cam girls don't make any efforts to understand English well. This is frustrating when we pay for a private chat.
Safety
studio
Studios are a real company. They have to be in compliance with the terms of the adult cam chats they work with. Consequently, they will not harm the customer reputation. Usually, the computers of these companies are locked so that the cam girls can't install a recording application.
independent
On the other hand, when an independent cam girl works from home, she may not be as serious as a company. She may try to record an adult website chat user in a cam-to-cam and then try to blackmail him after taking a picture from his penis or recording a video from him. Consequently, it is more dangerous for the user anonymity to chat on Skype with an independent cam girl rather than chatting on Livejasmin with the cam girl of a studio.
Click here to visit the Adult chat website LiveJasmin where many cam girls work for a studio
Availability
Studio
In Eastern Europe, many women share their apartment with family members or roommates. Consequently, if they connect from home, they are rarely available for the visitors. on top of that, if a cam girl connects from home, there are going to be much more ambient noises as compared to studio premises.
Independent
I noticed that when cam girls worked from home, they often were less available because they had to talk to someone in the nearby room, open the room for someone or answer the phone. As a user, This leads to a bad user experience. This does not happen when a cam girl works for a studio.
Video and audio quality
Studio
When a cam girl works for a studio, the computer is maintained by a professional and she gets an HD webcam. Thus, video streaming is never choppy or pixelated. There is enough light in the room because the studios invest in photographer lights. On top of that, the sound is perfect and we can understand the cam model very well. All of that helps to improve the user experience.
Independent
On the other hand, independent camgirls connect from dark places. Sometimes the webcam feed freezes because of the bad internet connection. If we are unlucky the webcam stream is choppy. Most of the time the webcam resolution is low and it is pixelated.
Decor
The rooms indoors are built by skilled workers. They create a nice environment for cam2cam private chats. On the other hand, when an independent cam girl working from home is very close to the webcam on her sofa, it is less appealing. When there is only a white wall behind her, we rarely see her full body in this case and it is annoying. many independent cam girls live in small rooms where it is not possible for her to step back and show her full body from head to toes.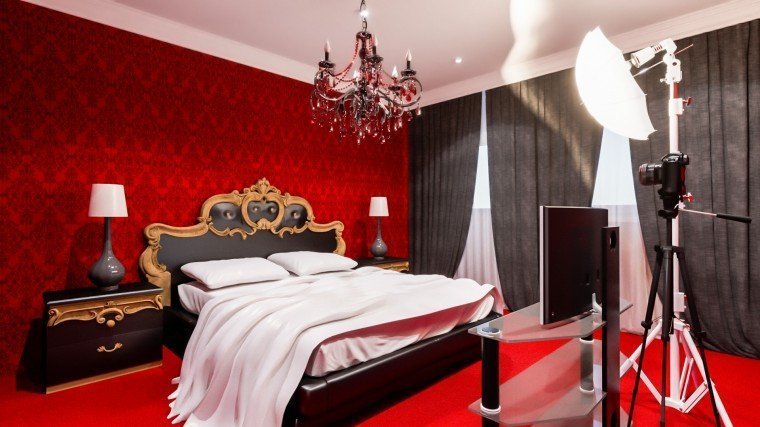 Look
Professional makeup artists do the makeup of the camgirls working for a studio. They also have access to sexy lingerie, bodysuits, high heels, stockings thanks to the studio. Guests pay for a private chat with a woman. This makes sense to find a well-groomed cam girl who looks beautiful.
Links Cam girl websites with cam girls working for a studio: