Camgirl price rate comparison on different webcam chat sites
Pricing for beginners, regular or experienced camgirls:
We identified here three types of price: Low, medium and high.
| | | | | |
| --- | --- | --- | --- | --- |
| Website | Camcontacts | Imlive | livejasmin | Cams |
| Lowest rate | $1.90 | $1.98 | $1.99 | $1.85 |
| Medium rate | $2.90 | $2.90 | $2.90 | $2.78 |
| Highest rate | $3.90 | $3.90 | $4.99 | $4.5 |
Don't forget to tell a camgirl that her private chat is too expensive when it is too expensive. To help you, here are 3 categories to help you determine whether or not the price rate of a camgirl is fair when you visit a cam girl site: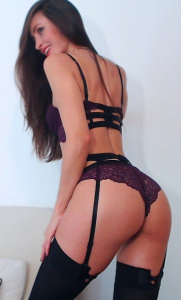 Description of camgirls with low price rates:
Women who don't speak or understand English well. Usually women from latin America or Eastern Europe who don't speak english very well have low price rates. Camgirls who aren't very beautiful are also part of this group. Camgirls who just started and who need money start in this category. The low price rates can also be found on websites with no free video streaming because free video streaming cost a lot of money to camgirl website company. I also put in this category women who disable their audio chat and forces you to type rather than talking.
Description of camgirls with medium price rates:
In this category, you can find women with a good understanding of English. That's also women who perform nice live sex shows. Usually, that's women who are fine business women and know that it is better to offer a reasonable price rate to attract customers. For this category, the audio of the camgirl should be turned on. It think that when a camgirl does not turn on her audio chat it is not acceptable if her price rate is high. For example, I have spotted a camgirl on Streamate who turned off her audio and asked for $4 / minutes. It is just not acceptable.
Description of camgirls with high price rates:
Just like for the medium price rates, you expect the camgirl to have the audio on for this category of prices. We can find in this category pornstars and celebrities, very beautiful camgirls, experienced camgirls with a good level of English & very good live sex show performers. Nevertheless, sometimes high price rates are not justified. For example, there are beautiful camgirls who don't use a dildo, who don't interact with people and who don't want to talk to visitors. I also think about women who will not do any role plays or get dressed in sexy clothes.