How to fix the echo during audio chat with camgirls
It is common to hear some echo (feedback, static) when you are in a 2-way audio chat on an adult webcam chat website with a camgirl. I have noticed this problem at Livejasmin, Streamate, camcontacts, Imlive and Chaturbate.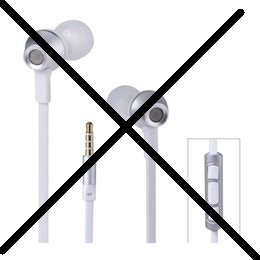 Here is how to stop the echo on your side:
No smartphone headset
First of all, don't use a smartphone headset. I have found that the microphone of the smartphone headset used to pick the audio from the earplugs. If you hear an echo coming from the speakers of the camgirl in which you hear something coming from your own computer like a skype sound, a messenger sound or anything that is played on your computer, it means there is a problem. The cheapest solution, in this case, would be to use the microphone of your computer with simple headphones (with a mini jack with two stripes, not 3 stripes like on the picture on the right).
Nevertheless, if you stay away from the computer, the microphone will not pick-up your voice. For example, your laptop may lie on the table and when you wake up your voice isn't picked up.
A good classic headset prevents this issue even if it's not sexy! The microphone of the headset is always away from the headphones so that the headset microphone never picks the audio from headphones.
Then, you can also buy a Bluetooth headset and say goodbye to the cables. I would recommend you to take a look at Amazon because they have a large choice of headsets.