Here is some advice that are useful to you if you want to improve the audio quality on adult chat websites like Livejasmin, Imlive, Soulcams, Stripchat, Camcontacts, Streamate when you are chatting with camgirls.
Don't use smartphone headphones.
Those are terrible, they often generate echoes when you chat with a camgirl. It looks like the microphone picks the audio of the little speakers on some camgirl websites. It is due to the fact the on smartphone headphones the microphone is attached to a wire.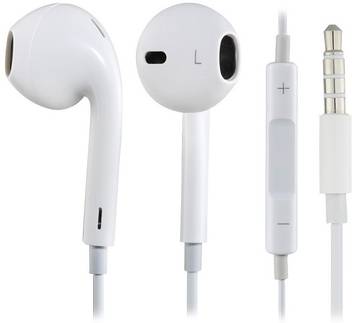 It is better to use standard headphones with the microphone of your laptop or a headset.
Close useless applications
Some applications consume a bit of bandwidth and may disturb your conversation. Those applications are: Skype, Onedrive, Dropbox, whatsapp, Youtube, Facebook.
Buy a headset
A Headset is the best solution for chatting with a camgirl in an audio chat session for several reasons:
The microphone is close to your mouth whatever the situation. You can stand up, move back, undress, get closer to the cam but your microphone will stay close to your mouth. On the other hand, if you rely on the microphone of a laptop (Mac or PC or tablet), it will not pick up what you say when you move away from your laptop. For example, if you stand up, boom, the microphone signal tremendously drops.
The microphone is away from the speakers in a headset. So, it never generates echoes. If it generates echoes, you know the problem is not on your side.
Your interlocutor does not hear any friction sound. Conversely, if you use your smartphone headphones, the built-in microphone is located on the wire. Consequently, when you move, the microphone is sometimes rubbing against your clothes and this situation produces the unpleasant friction sound for your interlocutor.
Bluetooth headsets can be wireless. However, I don't advise to buy a Bluetooth headset. I'll give your explanations later in this article.
A USB or Bluetooth headset does not need to use the driver of your audio chipset on a laptop. I think that it is a huge advantage. It is sad to say but some audio drivers are just not reliable on some laptops.
I chose a classic headset but be aware that there are many types of headsets. If you want to be able to move without constraints, choose a bluetooth headset. I just chose wired headsets because this is the most reliable.
I strongly advise to buy a headset featuring a microphone away from the speakers. in-ears headsets with a built-in microphone in the speakers may work well with Skype, Facebook messenger, Whatsapp but it may generate echoes with the chat application of a camgirl website.
Things to know about headsets
Before going further, keep in mind, we tested audio chat sessions with the best bluetooth headsets on the market: the Sony 1000xm4 and the Bose 700. We updated the firmware of these two devices to the last version. We checked several times if we did everything right.
Bluetooth vs wired headsets
I know headsets are not sexy but they are reliable. Note that wired headsets have a better audio quality than Bluetooth headsets. This is due to the limitations of the bluetooth bandwidth technology when using it with microphone and headphones. The bluetooh quality can be good if you choose the mode "headphones only" but when you switch to the hands free AG audio mode the quality tremendously deteriorates. This is a default setting.
I have bought an expensive Bluetooth Bose NC700 featuring a bluetooth 5 chipset and I switched to the hands free mode. The quality was that of an old phone in the headphones of the Bluetooth Bose NC700. I was disappointed. However I have checked it with two different computers equipped with a Bluetooth version 5 and 5.1 chipset. The problem remained the same. I also tried Bluetooth Aventree headphones and the low audio quality problem occurred once again.
If I switched to the "headphones only" mode, I had to rely on the laptop or smartphone microphone. If I physically moved away from my smartphone or my computer, the microphone could not pick my voice anymore and the camgirl could not hear me anymore.
I must say that the option "Bluetooth headphones" in "headphones only" mode with an external microphone, your smartphone microphone or your laptop microphone is a reliable option. You just need to set up the Bluetooth headphones and the microphone and it will work.
You can also opt for a wired headset (USB or Analog) with a long cable is a safe reliable choice. Wired headsets always work whatever the device and the quality is as good as it gets.
On a computer, If you use several audio devices with your computer or if you already face audio problems because of your sound card, I encourage you to buy a headset with two minijacks (one for output and one for input). Then, plug the two minijacks into an audio USB adapter.
On a smartphone or a tablet, if you have a minijack input, you must choose a headset with a minijack smartphone adapter with 3 black rings.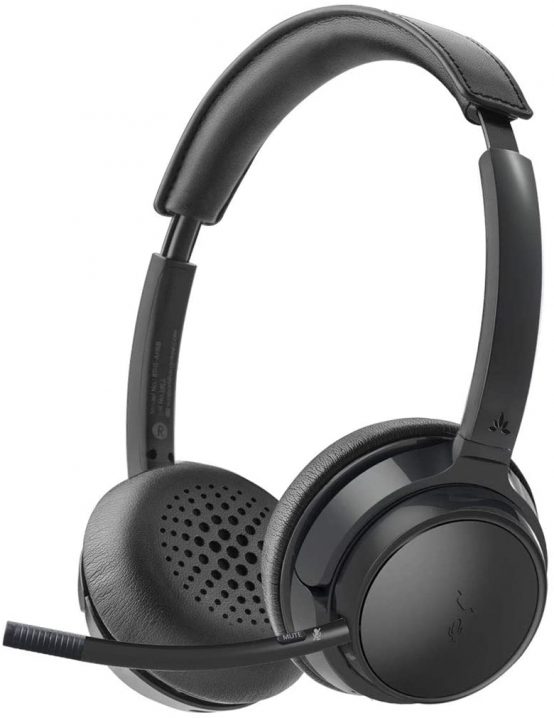 Solution for those who have a smartphone with no minijack input
You have a smartphone with no minijack input?
You can still buy a wired headset by using a minijack to usb-c adapter. You first plug the USB-C into the power outlet of your smartphone and then, you plug the headset minijack into the female minijack adapter. Look for a Type-C to 3.5mm Mini Jack Adapter and check that it is also done for microphone.
Here is a review of Usb-c to minijack adapter on YouTube. At the end of this video, there is an interesting setup. The Youtuber is facing is smartphone with headphones on plugged into the Usb-c socket of his smartphone.
You can also but a wired headset with a usb-c connection that you would plugin to the power socket of your smartphone. If the Usb-c cable of your headset is too short, no worries you can buy an Usb-c extension!
The many reasons why I don't advise you to buy a Bluetooth headset for camgirl chats.
Wired headphones are reliable. I don't find Bluetooth to be reliable.
Bandwidth limitation in Mic+audio mode
I have performed several tests using Bluetooth headphones. I noticed that the audio quality is not as good as it could be when you use Bluetooth headphones. I thought that the Bluetooth version 5 would fix this problem but there was no changes. What does it mean for you? It means that you if audio chat with a camgirl, you will ALWAYS get a better sound using wired headphones rather than Bluetooth headphones. This means that you can spend $400 or 400 euros in high-end Bluetooth headphones and get a lower audio quality than wired headphones during private chats! The problem is the same whether you use a smartphone, a tablet or a computer.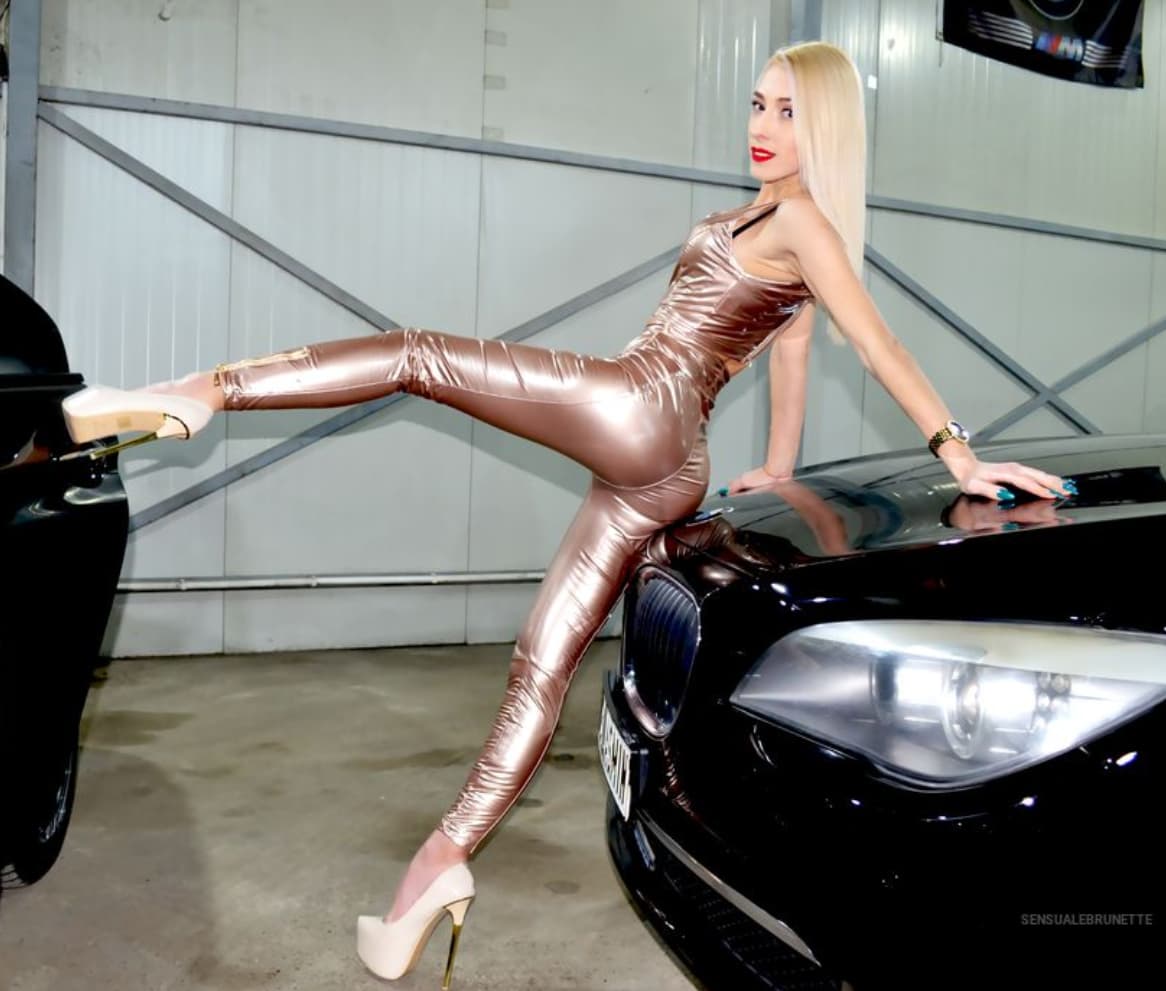 Pairing problems
Also, many problems can occur when you use Bluetooth headphones, you may struggle to pair your Bluetooth headphones with your device. After entering a private chat room, it is frustrating when you see that your device is unable to "see" your Bluetooth device because you are in a paid chat. This often happens when your Bluetooth device is paired with another device.
Latency problem
All the bluetooth headphones suffer from significant latencies. Usually it is around 200ms. However, if you use the bluetooth headset in handsfree mode, it means that you have to multiply this latency by 2 (one for microphone and one for headphones). This means that by using a bluetooth headset during a private chat you would add 400ms to the conversation. 200ms from the device to your ears when a camgirl talks to you and 200ms from your mouth to the device. 400ms is not far from 500ms, half a second.
Disconnections during the chat
Also, your communications via Bluetooth may disconnect for some reasons (PC drivers problem) during a private webcam chat. Interference can also occur.
Battery life
You must charge your Bluetooth headset. The battery may get empty during a private chat. You must charge the battery of your headphones/headset before using it.
Audio Bluetooth deterioration
I also noticed that the Bluetooth quality deteriorated when I moved away from my smartphone or my computer. Beyond 10 feet, the quality starts to decrease. A thin wall can be enough to block the Bluetooth signal.
Alternative: An omnidirectional Microphone
If you use a computer (laptop of desktop) in a quiet room, you can buy an omnidirectional microphone. These microphones are used in offices for conference call. They allow to peak your voice wherever your are around your microphone. You can use headphones along with them. In this case, Bluetooth earbuds may be a solution if you don't mind the latency (200ms).
I would encourage you to buy the Tonor USB microphone. See a test in the video. The Tonor USB microphone is cheap and it is really efficient. It peaks your voice wherever you are around your computer.
Conclusion
The USB wired headset is the safest solution
A wired headset guarantees the best possible audio quality for your voice and the camgirl voice. Your communications will not suffer from any latency. It also prevent you from facing other issues related to the pairing of your Bluetooth headphones. A wired headset does not require to spend time setting up the device. When you plug a USB headset into a laptop, MS windows 10 or the Mac usually automatically switches to the headset for its input and output. Once, it worked for the first time, you know that if you plug your headset into the computer it will work. You don't need to visit the sound settings page and manually make a change.
Be aware that some wired headsets like the Plantronics Blackwire 3200 feature a 3.5mm minijack connector and a USB (USB-A or USB-C) connector. In this case, you get the best of the two worlds (analog and digital). If you can connect your headset to an analog device or a digital device.
However, wires may get annoying. It is better to buy an omnidirectional microphone, if use your computer in a quiet environment.
On the camgirl side
If the audio quality is poor tell her
It is important to inform the camgirl that something is wrong with her microphone or her internet. If no one does it, she will not be aware that something is wrong with her sound taking.
Tell her to get closer to the microphone
If her microphone is a built-in microphone of a laptop, the volume of her voice will tremendously decrease as she will move from her laptop. That's why it is worth telling her to get closer to the microphone.
Ask her to lower the volume of the music
Sometimes, camgirls play their music on their side. They aren't aware that the audio speakers of their computer is near their microphone and that the music is quite loud on the visitor side. It is important to explain her this issue.
If she has connectivity problems
if you are connected to the internet by cable or fiber, the problem can't come from your computer especially if you successfully chatted with a camgirl. This is why it is important to tell the camgirl that her audio is choppy. Ask her to close useless applications on her desktop that could consume bandwidth.
Cisco has found that some applications consume bandwidth even when you don't use them. Those applications and web applications are:
Skype
Dropbox
Facebook
Youtube
Pandora
By the way, I suggest you to close those applications
Reference: