The first goal would be to reduce your expenses related to camgirls:
Choose a camgirl website where the website features a daily limit threshold like streamate (link below).
Before entering a private chat room, determine what will be your objective for the chat. Prepare in your mind what you want to say to the camgirl. Don't chit-chat, go straight to the point after saying hello.
Say goodbye and disconnect right away after reaching your objective. No need to chit-chat. Don't wait for answers. Just type: "goodbye thank you" and leave without waiting for an answer. Don't care about any offline messages you would receive after leaving the chat room. There are many available camgirls.
If a camgirl answers in more than 15 seconds after you sent a message, disconnect without saying goodbye.
If a camgirl does not speak English, disconnect without saying goodbye.
Prefer an audio chat in a cam to cam instead of typing. Typing takes a lot more time than talking.
Don't send any gifts and surprise on top of a paid chat. If a camgirl asks you to send a gift or surprise on top of a paid chat disconnect right away.
Train yourself to be choosy.
Don't choose chat rooms where you pay upfront for the chat when you don't know the camgirl
The process to reduce your expenses related to camgirls:
Disable all the alerts you could receive from adult webcam chat websites like emails, SMS, push notifications.
Calculate the money that you used to spend on webcam sex chat on a weekly basis
Your spending on paid webcam chats should not exceed 30% of your monthly income.
If your expenses for camgirls exceed 30%, lower your expenses related to camgirls to 30% of your revenue.
Choose an adult chat site with credits system and daily limit rather than a website with unlimited instant billing.
Switch to streamate because it has a daily spending limit feature:
The camgirl website Streamate.com has a daily limit for every new member. You can lower this daily limit to $25 / 25 euros. When the daily limit is reached, you are automatically disconnected from the paid private chat session, and you can't get in a private chat session again. You must wait 24 hours to be able to spend money on streamate. Psychologically speaking, it is fantastic because you get disconnected automatically and you can't tip a camgirl, buy a gold show, enter a private show for 24 hours.
I would recommend streamate for live sex chat addicts because, it prevents them to spend a significant amount of money without controlling it, even if you can raise the limit this is a good psychological barrier. On the other hand, you could buy packages several times on Livejasmin or you could not be able to stop yourself getting in private chat rooms on camcontacts. In the end, you can spend $400 to $500 a day. Streamate helps you to reduce this number to as low as 25 dollars/euros.

You can visit any camgirls and anyway at some point, you are going to get disconnected from the private chat session when you will reach the daily limit.
Click here to join streamate for free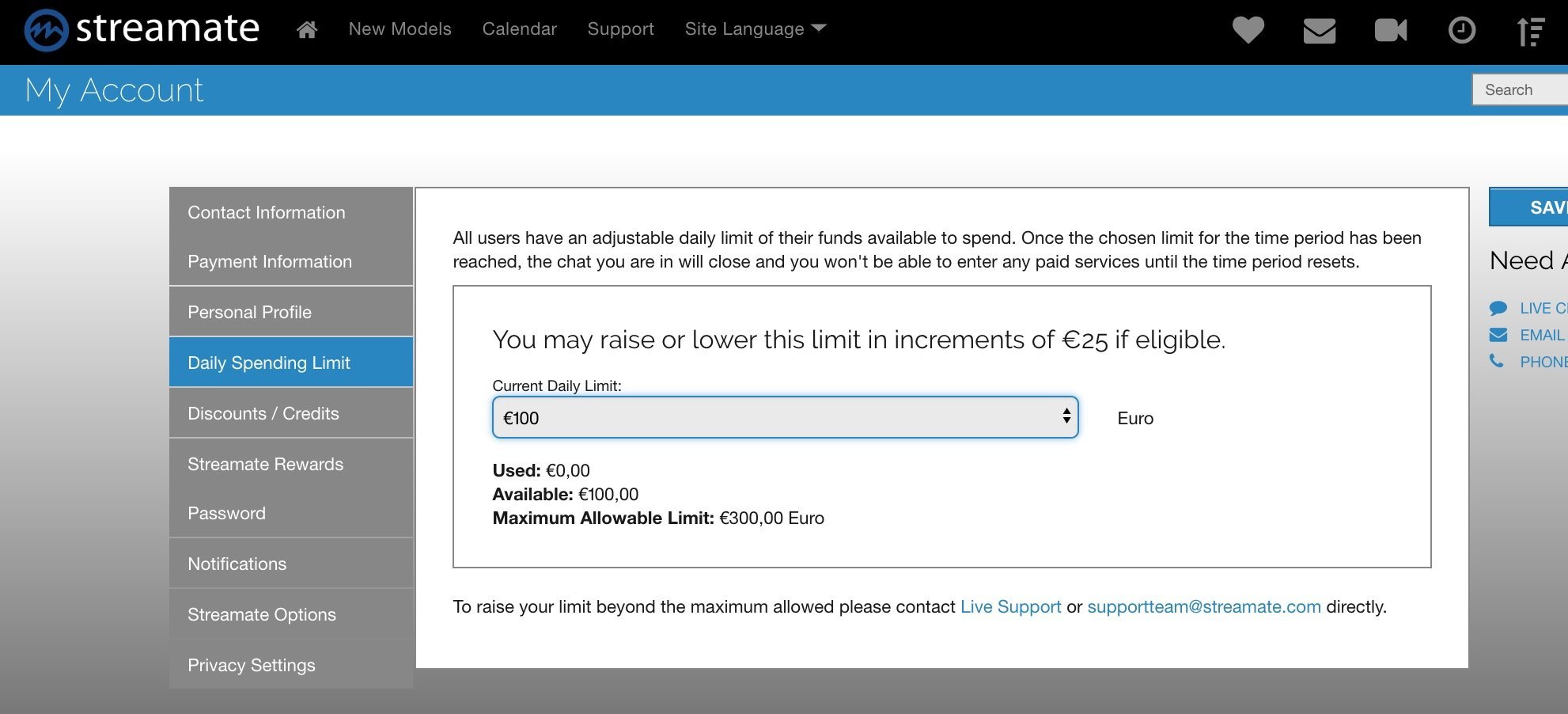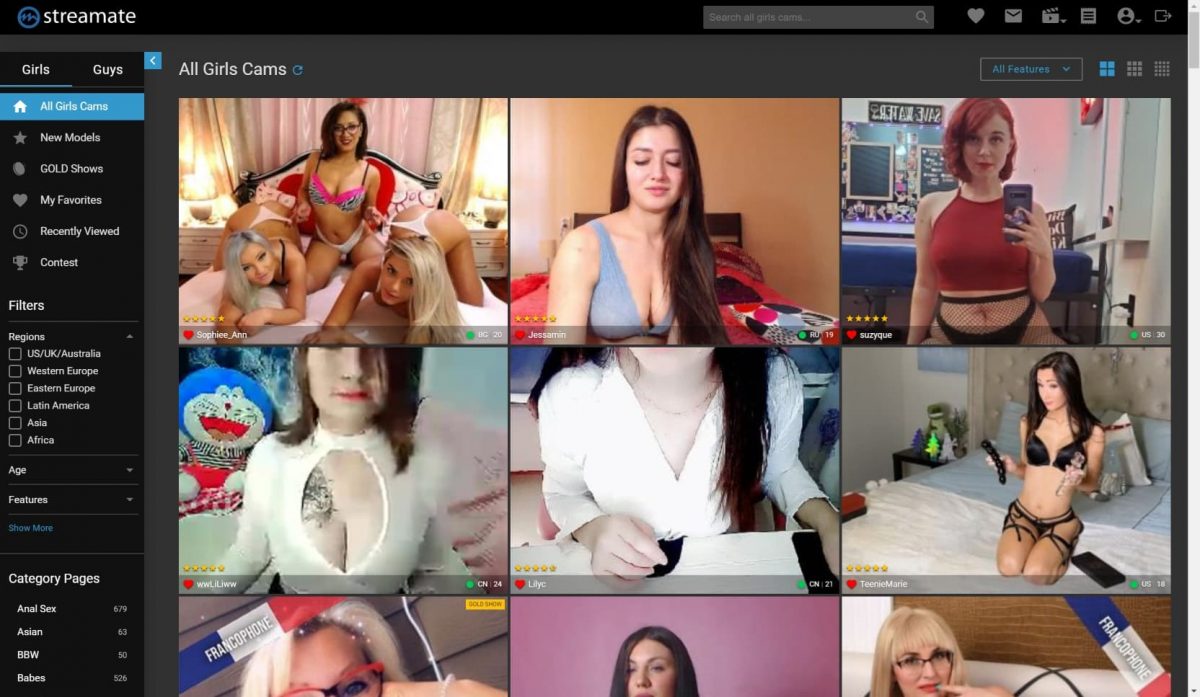 Also, some Streamate camgirls offer discounted block sessions. This is a perfect way to keep control of your budget. For example, you can choose a $50 package for a 30-minute block session. It is great because you can determine an objective and you know how much time it is going to take and how much money it is going to cost.
The camgirl price per minute can be high on streamate.com but since you are automatically disconnected it does not matter because you are not going to spend a huge amount of money.
Block websites on your computer
You can block websites on your PC. This means that after adding a website domain to the blacklist when you will type the URL of a website, no browser will be able to open the said website.
Tutorial to block websites on PC: https://www.pcworld.com/article/249077/how-to-block-websites.html
Tutorial to block websites on Mac: https://www.laptopmag.com/articles/block-websites-mac