Many camgirl websites allow user to turn on their webcam and microphone during a private chat session with a camgirl. We investigated to know if it was safe to turn on your webcam or not. We discovered that the answer was much more complicated than what we initially thought.
Can a camgirl record your webcam video?
Yes, she can but is is much more complicate than what you think.
From a technical point of view, if a webcam model decided to record all her chat sessions with customers, Her recording media would be full within few days because it takes a lot of storage to record videos. Also, their computer CPU would suffer from the heavy load of the recording process.
She could take screenshot thanks to a software or her smartphone. However, when a camgirl works for a studio, the computer of the company is locked just like in a regular office. She can't install additional software and take screenshots. If she would try to take a picture with her smartphone, you would notice it right away.
Danger of independent Camgirls
The most dangerous camgirls are independent camgirls who operate on Skype, whatsapp, telegram, Facebook for several reasons:
They don't have to follow the rules of a company. They are free to do whatever they want.
If they operate on Skype, Whatsapp, Telegram, no clauses in the terms of use prevent from recording their interlocutor without his knowledge. Consequently, on Skype, Whatsapp, Telegram, camgirls can record your audio, video, text to blackmail you and scam you. Nevertheless, For your information, nudity and sexual activities are prohibited during Skype chat sessions according to Skype terms and conditions.
I have extensively tested camgirl services and I have found that sometimes it was dodgy to chat with independent camgirls. For example, I remember once, I talked to a woman and I understood her boyfriend was behind the camera, out of sight. This does not happen when the camgirl works for a studio. When a camgirl works for a studio, she is the only person in the room.
These chat applications allows your interlocutor to access past online conversations including the videos that you have shared. On the other hand, on a camgirl website like livejasmin, once the chat session is over, the camgirl can't read the text and the link of the conversation… Conversely, Skype keeps your messages, videos and pictures that you shared during a chat for at least 30 days.
camgirls working for a studio are safer than independent camgirls
The safest option is to choose a camgirl who works for a studio for cam-to-cam chat session. A studio is a company with a legal status. This company hires camgirls and provides the necessary equipment for streaming: HD webcam, one or two screen, Fast internet, computer, clothes, and a room. You can deduct that a woman works for a studio by looking at the room behind the camgirl in her chatroom. When you look at her room, you will see professional lighting, luxurious furniture, no personal items. The room of a camgirl in a studio premises is colorful, luxurious and tidy just like in the picture below.
For your information, Studio camgirls never communicate on a chat application like Skype, Facebook, Whatsapp, Telegram.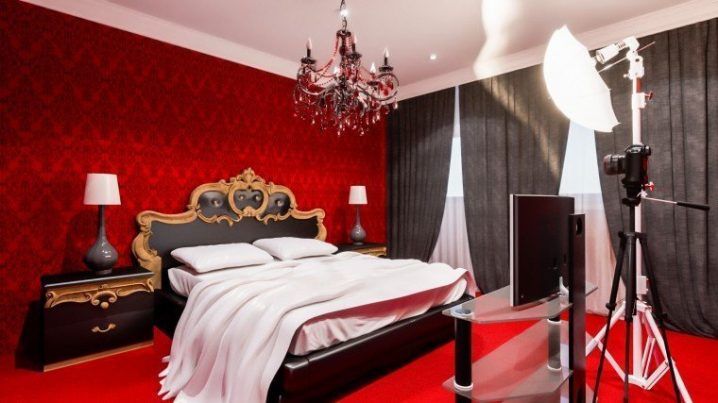 When a camgirl works for a studio, You can't be recorded for several reasons:
The computers are locked by the studio. Camgirls can't install or use a screen capture software.
The studios do everything in their power to be in compliance with the terms of service of the adult webcam chat websites.
Studios remind webcam models that it is prohibited to take pictures of customers.
A Studio company can't take the risk of an incident with a customer. If one of their camgirls would be reported by a customer, the account of this camgirl would be suspended or closed. This would lead to revenue loss for the company.
The studios are legal companies. There aren't crooks. They don't blackmail camgirl site users. Studios dismiss troublemakers. Then, some troublemakers leave studios and start to work as independent camgirls. So, several times, we noticed that independent camgirls were often previously fired by a studio.
Studio camgirls are the safest type of camgirls for a cam-to-cam. This is what I concluded after testing numerous adult chat options.
If you are concerned about your privacy, I encourage you to choose the webcam model website Livejasmin. On LiveJasmin, the terms and conditions prohibit studios and camgirls from spying on a private chat session using a screen sharing software like TeamViewer. Also, Camgirls and studios are not allowed to record the webcam stream or text messages of Livejasmin users.
At last, Livejasmin does not record the webcam video streaming of Livejasmin users.
Let's take a look at the Livejasmin terms & conditions. It says:
Livejasmin mentions that the audio feed can be retained for a limited period of 6 months. I would like to say, that since the livejasmin creation in 2001 we never heard of any problems involving the Livejasmin team and a user. At last, Most of the webcam models on Livejasmin work for a studio. This reduces the risk to a minimum.
Click here to join Livejasmin for free
We have read the terms of Streamate, Imlive, camcontacts, stripchat and we were unable to find a clause that prevent models to record the webcam feed of their interlocutor. If you find such a clause please send us a PM via Twitter. Contact us.
What if I don't use Livejasmin, do I take a risk by activating my webcam in a private chat?
The risk is quite low as long as you interact with studio camgirls. In fact, I would encourage you to follow a protocol when you chat with a camgirl that you never talked to before. Don't start with an audio or video chat session. Just start with a text chat. You will see very quickly if your interlocutor is a player. For instance, if she is pushy and if she wants to see you, I don't recommend to switch on your webcam. She may ask you so because she has a plan. Don't forget that these women are service provider. They should please you. It should not be the other way around.