Camgirl comparison
Livejasmin is packed with beautiful cam models from Romania, Ukraine and Russia. Most of them work for a studio. the camcontacts cam models often connect from home. This implies huge differences during the chat sessions.
The liveJasmin webcam video stream quality is alway high. This is due to the fact studios use professional internet subscription, photographer lighting and the room is made by professionals. On the other hand, when a cam model connects from home. The video stream may be choppy because the internet bandwidth is pretty, it may have no lighting and the decor in the background may look not good. That's because camcontacts cam models are often girls-next-door who are looking for a way to earn money from home. On the other hand, Livejasmin cam models work for a professional studio that provides computer, lights and among other things to operate.
There is a significant number of LiveJasmin cam models who underwent plastic surgery to have bigger boobs and big lips. Camcontacts cam models are more likely to be all natural.
Click here to join Livejasmin for free
Click here to join camcontacts for free
The English level issue
On average, Livejasmin cam models have a better english proficiency than Camcontacts cam models. There are more Ukrainian and Russian cam models on Camcontacts and there are more Romanian cam models on Livejasmin. Meanwhile, on average Romanian cam models understand and speak English way better than Ukrainian and Russian women. That's why camcontacts models understand less English on average than Livejasmin cam models.
Webcam chat application comparison
The LiveJasmin interface and the camcontacts do the same job when it comes to a cam2cam. however, the Camcontacts one is less greedy in terms of device resources. It is possible to share a video URL with a cam girl at camcontacts (if the website domain has not been blacklisted by camcontacts.com). This is not possible on Livejasmin.
The LiveJasmin interface displays two sliders to remote control sex toys. this is not possible on camcontacts. It is also possible to send a gift/a tip to the cam girl on LiveJasmin.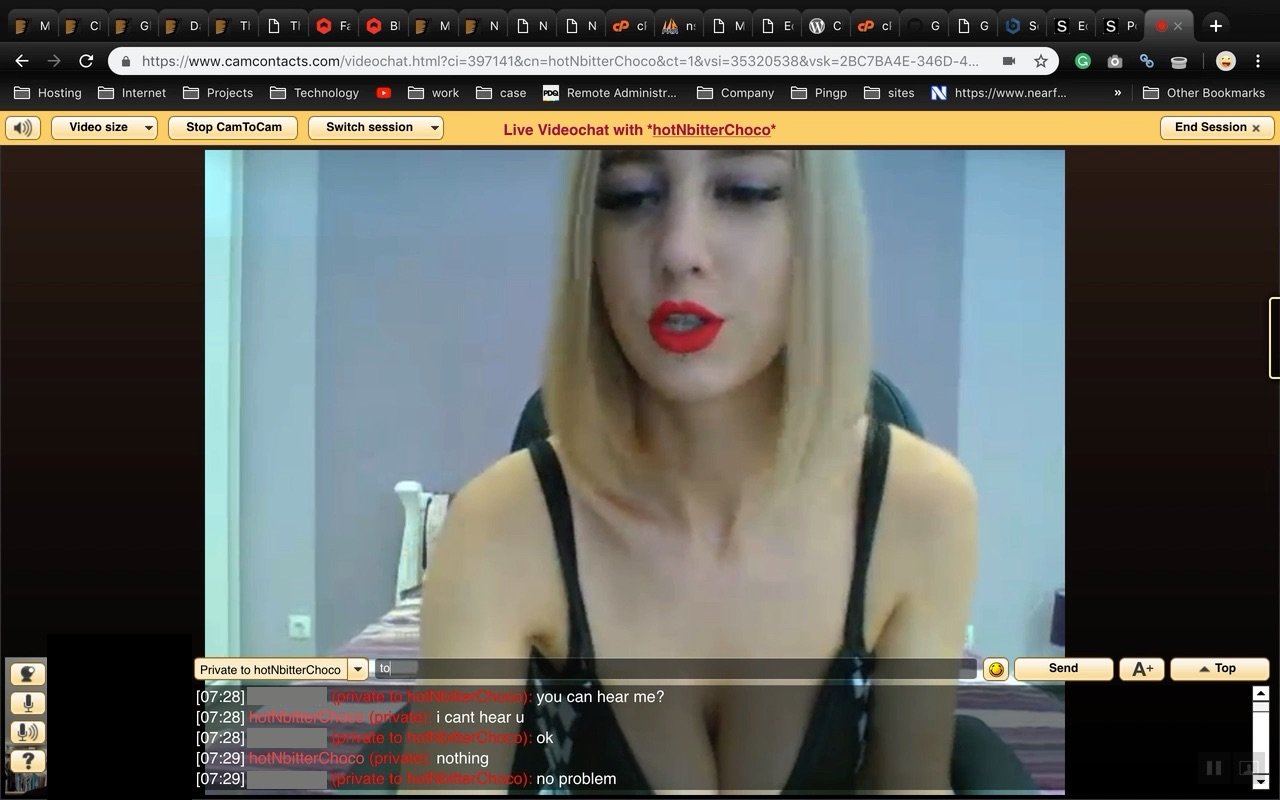 Price rates
Camcontacts is cheaper than Livejasmin. However, the price rate difference is not that high. In fact, you may find camcontacts cam models with a higher price rate as Livejasmin.
My opinion
Camcontacts is good for men who are looking for all-natural cam models. This comes to a price. The guest should accept to wait because the cam model has to use a translator to understand the guest. Also, the video streaming quality may not be of high quality. This is goo
The LJ cam models are more pros. They usually wear more make-up in a enlightened room in front of a webcam that streams a high quality video.
click here to join camcontacts for free