Chaturbate is the place for live sex shows in a free public chat room. You can tip a camgirl and order a live sex show. (You can add a little message and mention what you are waiting for.) Some chaturbate camgirls offer a private text chat but the website has no cam2cam feature embedded in its web application.
Livejasmin offer live sex shows in private chat rooms. LJ camgirls don't offer a live sex show their public chat room. Cam2cam is usually available in the private chat rooms of Livejasmin.
Those camgirl websites are different. On Chaturbate, camgirls are not interested in private chats. They want to get tipped by guests to start a live sex show in their public chat room. Numerous times, I have asked a chaturbate camgirl to enter a private chat and she didn't accept it. On the other hand, all the camgirls instantly accept private chat requests on Livejasmin.
Livejasmin for intimacy and attention
If you are looking for getting full attention from a camgirl, Livejasmin is better for you. When you visit a chat room on Livejasmin and click on private chat, you get instantly to the private chat room of the camgirl without waiting or negotiating. If you click on the webcam icon to turn on your webcam, you enter a cam2cam chat mode. On the other hand, there is no cam2cam feature on chaturbate.
So, Livejasmin is better if you are looking for personal attention because once you enter the chat room, the camgirl is going to be fully available to please you.
Consequently, Livejasmin is better suited for those who want to talk about sex, share their sexual fetish, do a roleplay with a beautiful woman.
Click here to join Livejasmin for free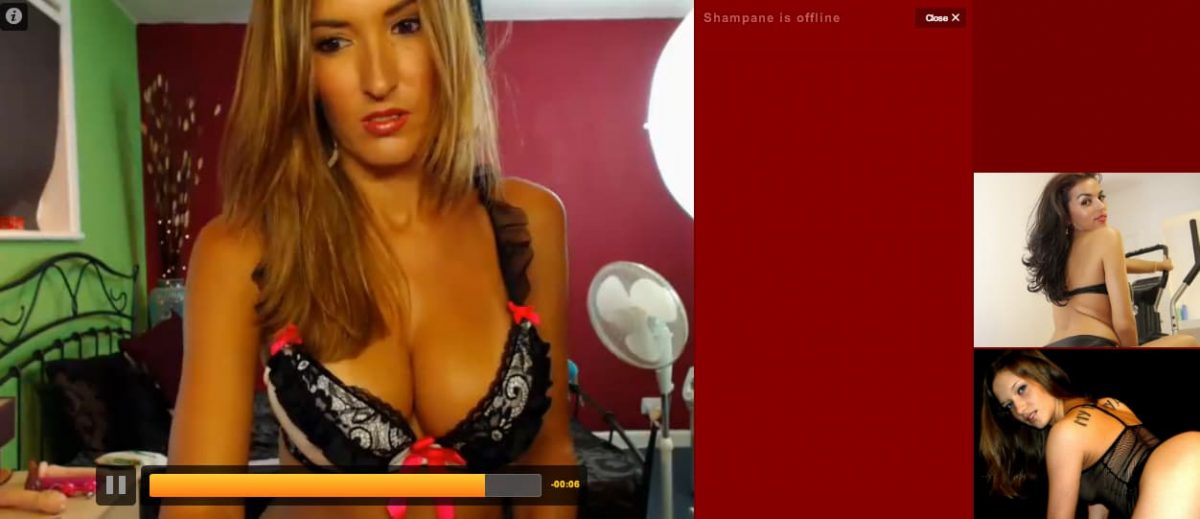 Chaturbate for watching live porn
Chaturbate is literally an interactive live porn website. With few tokens, you can interact with the camgirl and see how she reacts. Many chaturbate camgirls wear an interactive sex toy named the lovense lush which vibrates when a chaturbate user tip the webcam model. So, you can see how she reacts after sending some tokens every few seconds or a big number of tokens in one go.
There are also live sexual role-plays on chaturbate. For instance, some women can be in the middle of a kitchen and while one is cooking another one may masturbate the penis of a man. There are also live office roleplays where an alleged boss gropes the breasts of an employee while she is working. Some camgirls also use a fucking machine in their chat room. You don't see such threesome and roleplays on Livejasmin.
On chaturbate, the behavior is different than on Livejasmin. On Chaturbate, you would enter a public chat room, see what's happening, tip whenever you want and watch the show… On Livejasmin, you enter a private chat room to get the camgirl's full attention in a text-to-audio chat or cam2cam chat.
On chaturbate, If you are looking for private chats, this may be frustrating since many camgirls aren't available for a private chat. There are several situations: The camgirl may not have activated the private chat. The camgirl may have activated the private chat but she may not available for a private chat at the time when you want a private chat.
Click here to join Chaturbate for free
If you want a cam2cam on chaturbate, you must open chaturbate in a tab and broadcast yourself and open a second tab with the webcam model private chat room. This is really impractical. I tried it and I didn't succeed to make it work. Also, I noticed that the price-per-minute of chaturbate for a private chat is much more expensive on average than the Livejasmin's price for a cam2cam. So, Livejasmin is a much better deal for a private chat than chaturbate because the Livejasmin cam2cam chats are less expensive than the chaturbate text chats.