Livejasmin is one of the best camgirl websites on the internet.
No scams on Livejasmin
There are many camgirl sites that aren't as serious as Livejasmin. For instance, on some camgirl sites, women don't switch on the audio in order to chat by text with different guests on several websites simultaneously. They also switch off their microphone sound to hide the fact they don't understand english well enough to chat by audio. They make you believe their microphone is broken or that your microphone does not work. It is a lie, they just want to make as much money as they can by chatting with many men at the same time. You can see it by observing their hands, they type all the times and you don't see any sentences for you.
On LiveJasmin, we tested numerous camgirls of main category, and we always noticed audio was on in every public chat room. None of them told us that their mic was broken or that the audio wasn't working today.
Click here to join Livejasmin for free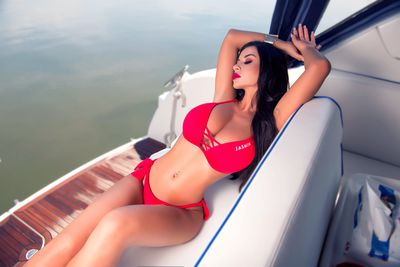 Webcam streaming quality
First, the LJ video screen is big so that you can really see what the camgirl is doing. Today, all the camgirl chat rooms of Livejasmin have a video streaming in HD. It is very rare to find a choppy video with a low-quality resolution today. You don't find webcam streaming with high-quality video on every camgirl site. When you visit a camgirl website and when you see that the quality video is average, take a look at the price per minute for a private chat. If the price of a private chat session is as expensive as a Livejasmin price per minute it is not worth it.
The good level of English:
Compared to other camgirl sites, LiveJasmin has numerous camgirls who can understand and speak English very well.
In East Europe, many women pretend understanding English but in fact, they just make their interlocutor believe they understand the conversation. This is not the case on Livejasmin. At least, there are many Eastern European camgirls on LiveJasmin who have a good level of English so that they can understand everything you ask.
Click here to join Livejasmin for free
A safe website for guests
The LiveJasmin management is good at protecting the privacy of its customers. In the context of the EU RGDP regulations, I have asked Livejasmin to provide all the data they had about me. I didn't find my name, my physical address, my bank details.
I have heard of a camgirl who insulted customers. Her account was terminated. She can't work on LiveJasmin ever again. In fact, every time a customer has a problem with a camgirl he can send a message to the LiveJasmin support, and they will take action accordingly.
I also heard the story of a camgirl who tried to take pictures of guests. Her account was terminated. People who used LiveJasmin never had a problem related to their anonymity. No faces of any customer every publicly leaked after a cam2cam chat session on Livejasmin. Livejasmin exists since 2001. Livejasmin is safer than Skype for a chat with a stranger. When a camgirl is on skype, she does not need to follow any constraining terms of service that could protect the user privacy.
Instant availability for a private chat
On LiveJasmin, when you enter a public chat room, there is no action. It is a good thing for those looking for a private webcam chat. Once, you click on the "start private show" button you don't wait to get in the private chat. Conversely, with the tipping free-to-watch websites, you may have to wait until the camgirl is available:
She may be busy doing a live sex show
She may be busy talking to members in her public chat room
She may not be in the mood for a private chat session
She is scared to lose the potential tippers of her public chat room.
Conclusion
Livejasmin is a good industry standard if we take every aspect of an adult chat website into account.