Webcam sex chat sites that don't need a credit card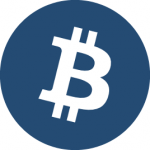 Several webcam sex chats allow you to pay using alternative payment methods. For example, you can buy Paysafecard vouchers or neosurf pin codes at the local supermarket or grocery store with cash to buy credits on a webcam sex chat website. Paysafecard vouchers are available for sale in Argentina, Australia, Austria, Belgium, Brazil, Bulgaria, Canada, Croatia, Cyprus, the Czech Republic, Denmark, Finland, France, Georgia, Germany, Greece, Hungary, Ireland, Italy, Kuwait, Latvia, Lithuania, Luxembourg, Malta, Mexico, Montenegro, Netherlands, New Zealand, Norway, Peru, Poland, Portugal, Romania, Saudi-Arabia, Slovakia, Slovenia, Spain, Sweden, Switzerland, Turkey, the United Arab Emirates, the United Kingdom, the United States and Uruguay.
Payment method without a credit card at Livejasmin:
This cam sex chat website allows you to pay by bitcoin, Litecoin, Paysafecard vouchers, neosurf pin codes, PayPal (questionable anonymity) and bank wire transfer. to pay using an alternative payment you may need to click on "change payment method" at the bottom of the age.
Payment method without credit card at Imlive:
The adult sex chat website Imlive.com allows paying by Paypal or by Paysafecard or by Neosurf. When you buy credits the credits are added to your account right away. To choose a different payment method on Imlive, you must click on "change payment option" at the bottom of the credit purchasing page. In Europe it is also possible to buy credits using a SEPA bank transfer.
Payment method without a credit card at Chaturbate:
Chaturbate is a tipping cam sex chat website. You can buy chaturbate tokens using Neosurf pin codes, Paysafecard vouchers, bitcoins, cryptocurrencies, PayPal or bank wire transfer.
Payment method without a credit card at Stripchat:
Stripchat is a tipping free webcam sex chat website just like chaturbate. You can buy Stripchat token using Paypal, paysafecard vouchers, Neosurf pin codes, bitcoin and other cryptocurrencies.
Another option
If you are located in Europe or the UK have you thought about the prepaid MasterCard or visa? You order a card that you top up from time to time when you need it and your spendings are hidden from your bank and any third party.
Click here to visit Epayments and maybe receive a prepaid mastercard
We successfully and anonymously paid at adult live chats thanks to a prepaid mastercard from a website called epayments.
With a prepaid card, you transfer the money from your main bank to the card so that you get full anonymity.