I recommend buying Bluetooth headphones to prevent echo in private chat, an Ipad stand and a Bluetooth keyboard.
Livejasmin for iPad:
The ipad version of the webcam sex chat site LiveJasmin has the same features as the desktop version. You can scroll down to browse online camgirls (see screenshot below). The pictures are big. Once you click on a thumbnail, you directly get in the public chatroom of a camgirl. Switching from one camgirl to another is really fast. Audio works great as well.
The price starts at $1.99 per minute for a private chat/live sex show. You will find hot sophisticated camgirls from Eastern Europe and Latin America on Livejasmin.
Livejasmin has 3 chat modes:
Text only: This is the default mode of the private chat room. After entering a chat room, you type your text on the virtual keyboard of the iPad or a Bluetooth keyboard. The camgirl can answer you by speaking out loud or by text. In this mode, the camgirl can't see your face or hear you because your webcam and your microphone aren't activated. In other words, if you enter a private chat room on livejasmin, text chat is the default mode without video and audio.
Audio only: After entering a private chat room, you can activate your microphone by clicking on the microphone icon. In this mode you can speak out loud when you want to tell something to the camgirl. She will not see you. You and she can use the test chat area to communicate as well.
Audio/video: In this mode, you can be seen by the camgirl via the webcam of the iPad. She can also hear you and you can hear her. If you face technical difficulties related to echoes in a private chat room, I would encourage you to buy Bluetooth headphones/earbuds for your iPad. To enter this mode you must click on the webcam icon, just after entering the chat. You can still communicate by text.
On LiveJasmin, you can talk about anything with a camgirl, you can ask her to get naked. You should check her profile description to see which types of live sex shows she is willing to perform.
On Livejasmin, you can find live sex shows with camgirls playing with a dildo, a butt plug, a vibrator. It depends on what is mentioned in the profile description of the camgirl.
Click here to join Livejasmin for free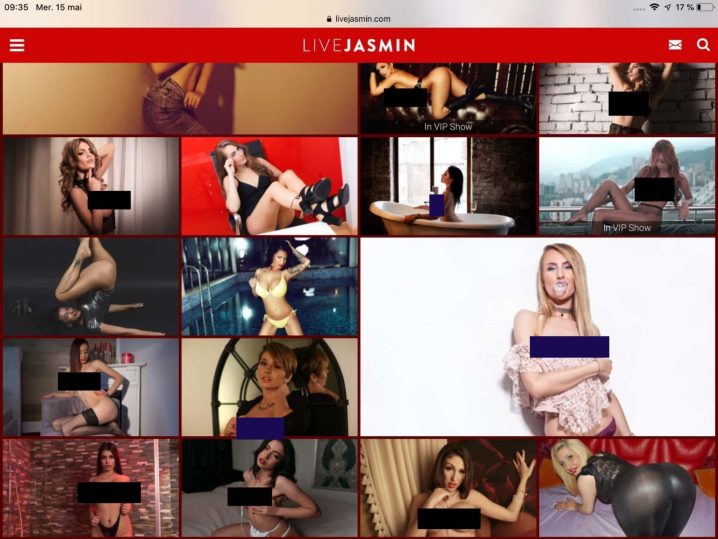 Streamate for Ipad:
By visiting the iPad version of streamate.com, I have seen by far the best live-streaming quality among all live sex cam services. The iPad version of streamate provides free chat rooms with a live-streaming of a camgirl so that you can see how a camgirl looks like. Note that there is no live sex shows in public chat rooms on this website.
Streamate has the same chat modes as Livejasmin. (text only by default, audio only, audio and video)
In the thumbnail, you can see a screenshot of a public session before a gold show. In this particular case, it costs $4 to attend a sex show with this camgirl who used 2 dildos for double penetration. Streamate is also good to chat with porn stars & American camgirls. You can watch a live sex show in a private chat room on streamate from your Ipad. If you want you can also decide to chat with a stunning camgirl only without asking her to get naked.
Streamate allows 2 way audio and video webcam chat on Ipad
Click here to join streamate for free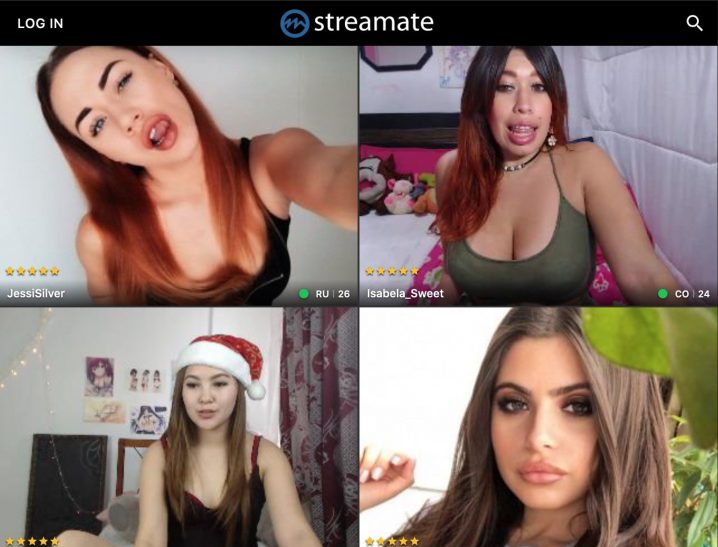 Camcontacts for Ipad:
The live sex chat site camcontacts.com for Ipad is good for those looking for girls next door. There is no free video streaming at camcontacts. You have to go to a private paid chat to see how a camgirl looks like. The Price per minute starts at $1.50 per minute for a one 2 one chat. Camcontacts.com is good for chatting with natural camgirls. Btw, you have to join camcontacts.com to have full access to pictures of camgirls.
Camcontacts does not allow access to public chat rooms but it is cheaper. The camgirls that you would find on camcontacts are often amateur camgirls who connect from their apartment. Unfortunately, many of them come from Ukraine or Russia. They don't understand english very well. So, you may need a keyboard to interact with those women.
Camcontacts is the place for men looking for female domination and sometimes financial domination from their Ipad. It is important to read the description of every camgirl to know what they do. Many women offer bondage & discipline, Role playing, dominatrix, kissing, Legs, feet & shoe exhibition, Lingerie & stockings, Outfits, Strip-tease. Camcontacts.com allow the exchange of personal details.
camcontacts does not feature cam-to-cam audio and video webcam chat. It is strongly advised to have a bluetooth keyboard paired with your iPad if you use camcontacts.com.
Click here to join camcontacts.com for free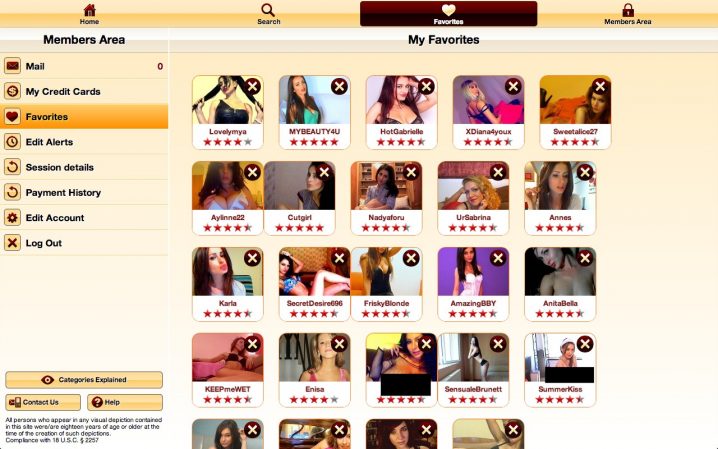 Imlive for Ipad:
Imlive is the website that received the highest number of awards those last years (AVN award, YNOT award, GFY award). The interface is easy to use. You just need to scroll down the list of camgirls to see all live camgirls on the homepage. On the upper left corner, there is an icon to filter the camgirls. Price per minute starts at $0.98 for a group chat with a camgirl. Imlive has discounts from 30-minute and 60-minute chat sessions. Imlive is the best for long live sex chats on Ipad.
Imlive does not feature cam to cam webcam chat with 2-way audio/video. You must use a keyboard to chat with the camgirls.
Click here to join Imlive for free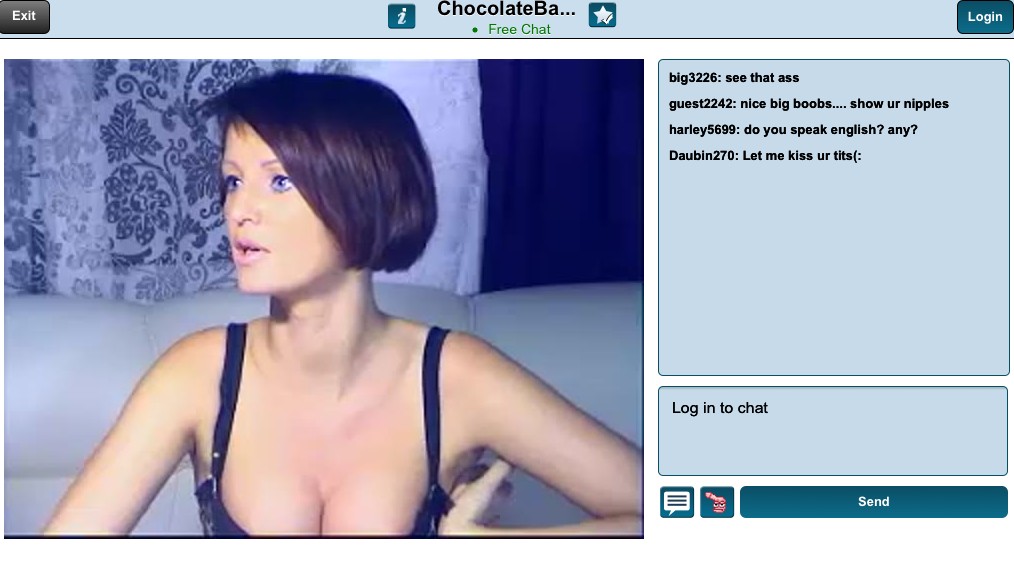 We also wrote an article about live sex chats for android tablets