Imlive
First, the long private webcam chat sessions on imlive are cheap. On top of that, some camgirls offer discounted 30-minute and 60-minute chat packages. So, you have time to really chat with a woman without fearing being kicked out when you are in the middle of a conversation just like on Omegle.
I also noticed that since there aren't free live sex shows on imlive, Imlive camgirls are instantly available for a private chat. On the other hand, on Stripchat or myfreecams, some camgirls never confirm the private chat request. So, the private chat is pending. This is because some camgirls don't want to chat in private.
Independent camgirls
On Imlive, you can find both independent and studio camgirls. You can usually spot studio camgirls by looking at their pictures. The pictures are always taken in luxury places, and they wear luxury clothes. On the other hand, Eastern European women don't earn so much money to afford a luxurious indoor and luxurious clothes.
Click here to join Imlive for free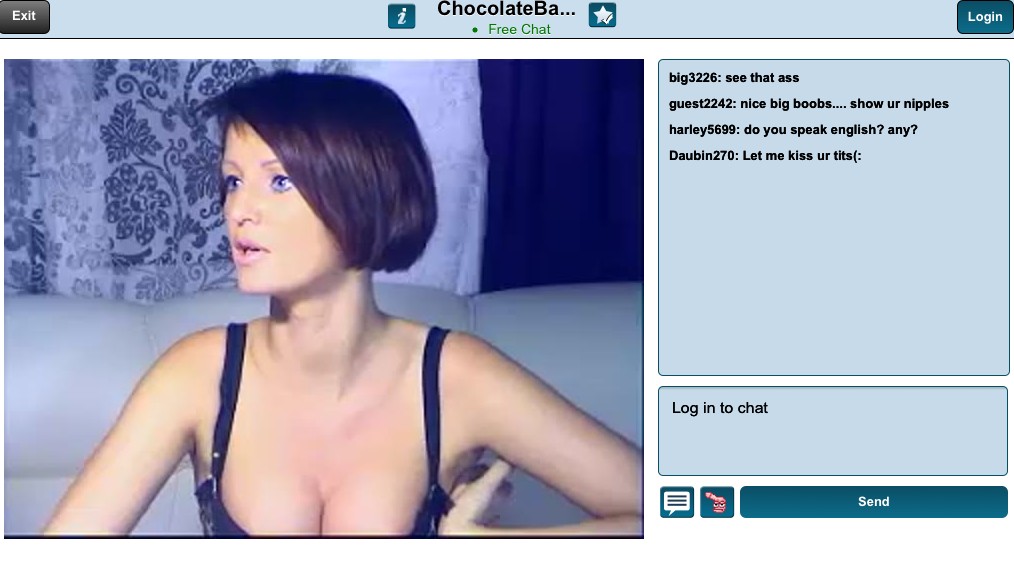 Camcontacts
Once again, the long private chat webcam sessions are cheap on camcontacts. To be more precise, some camgirls are really cheap ($1 to $3 per minute) so that you have time to chat with a camgirl.
On camcontacts, it is possible to copy and paste URLs in the text message field, so that she can visit a website that you want her to see.
You can send offline messages for free on camcontacts. You can also receive an email notification when the camgirl is online.
Since there is no public chat room on camcontacts, camgirls are more willing to chat or to perform a live sex show in private since they are not pressured to perform to get more tips.
Camcontacts camgirls always gave visitors full attention.
Some camgirls don't speak English. They use a translation website. However, it is part of the girlfriend experience because it is better than a hidden human translator in the room.
Independent camgirls
Many camcontacts camgirls don't work for a company. They connect from their little apartment. This is a good thing for GFE.
Click here to join camcontacts.com for free