Between 2015 and 2019, we saw a rise in the number of camgirls with breast implants, butt implants and lip augmentation. Those camgirls have bigger lips, enhanced fake breasts and sometimes enhanced buttocks. Note that no-one forces the camgirls to go for plastic surgery. The camgirls decide to go for plastic surgery because they think they are going to get more success with bigger boobs, bigger lips, bigger buttocks.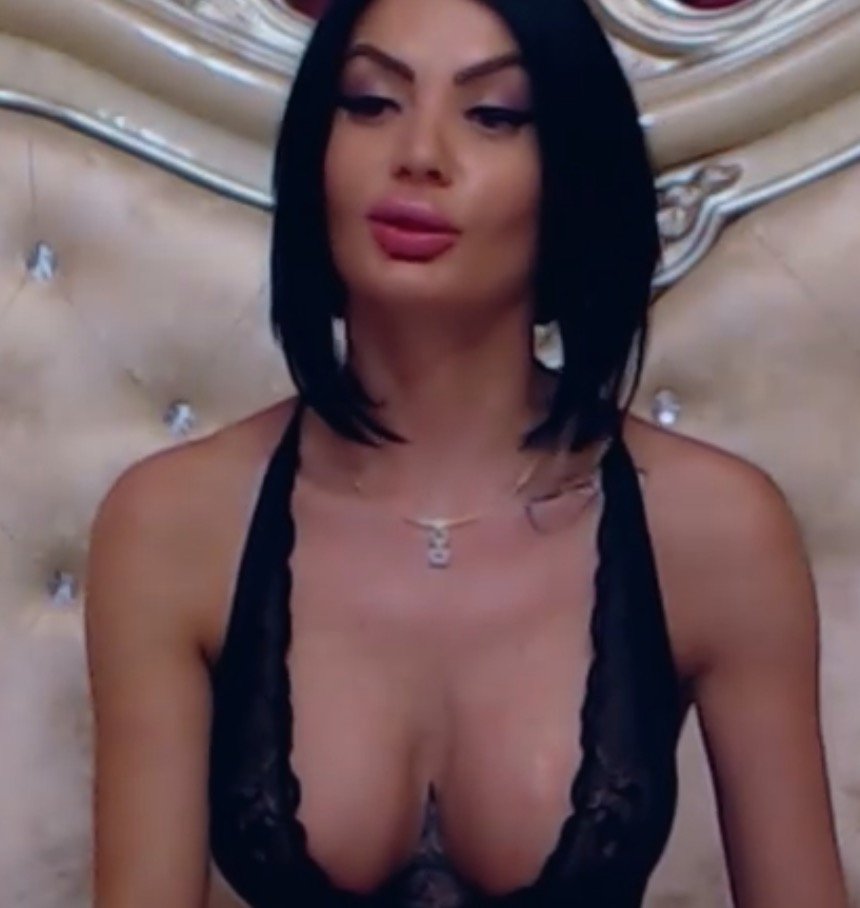 The following picture illustrates the phenomenon. This Russian camgirl had lip flip because she wanted her lips to looks larger. She has now a duck face 24h a day 7 days a week. Additionally, she chose enhanced breasts implants which are disproportionate to her figure.
Some camgirls are convinced that women who underwent plastic surgery attract more visitors and get more revenue. This is the case of many camgirls from Livejasmin who confess they browse the ranking of LJ camgirls ("awards") and find that the models with the best score feature enhanced breasts, lip augmentation and buttock augmentation. After interviewing several of them, we discovered that those women are also convinced that women who underwent plastic surgery have more success with men.
I think that all those conclusions are hasty. I think the cam models live in a parallel world. They have their beliefs that have nothing to do with what men are looking for in the real world.
All the men that I know find the big lips, the fake buttocks and the fake boobs ugly. I am convinced that many men feel like something is wrong when they look at those camgirls. I think those women destroy their beauty. Many of those women are beautiful, but decide to go for surgery in their early twenties. The plastic surgery is most of the time counterproductive. It makes them look uglier.
Therefore we selected camgirl websites with less plastic surgery
We surveyed camgirl users on reddit and twitter. We are convinced that less than 30% of men visiting camgirl websites like big silicone breasts and big enhanced lips.