The rise of plastic surgery in the camgirl industry
Between 2015 and 2019, we saw a rise in the number of camgirls with breast, butt implants and big fake lips. Those camgirls have bigger lips, enhanced fake breasts and sometimes enhanced buttocks. Note that no-one forces the camgirls to go for plastic surgery. The camgirls decide to go for plastic surgery because they think they are going to get more success with bigger boobs, bigger lips, bigger buttocks.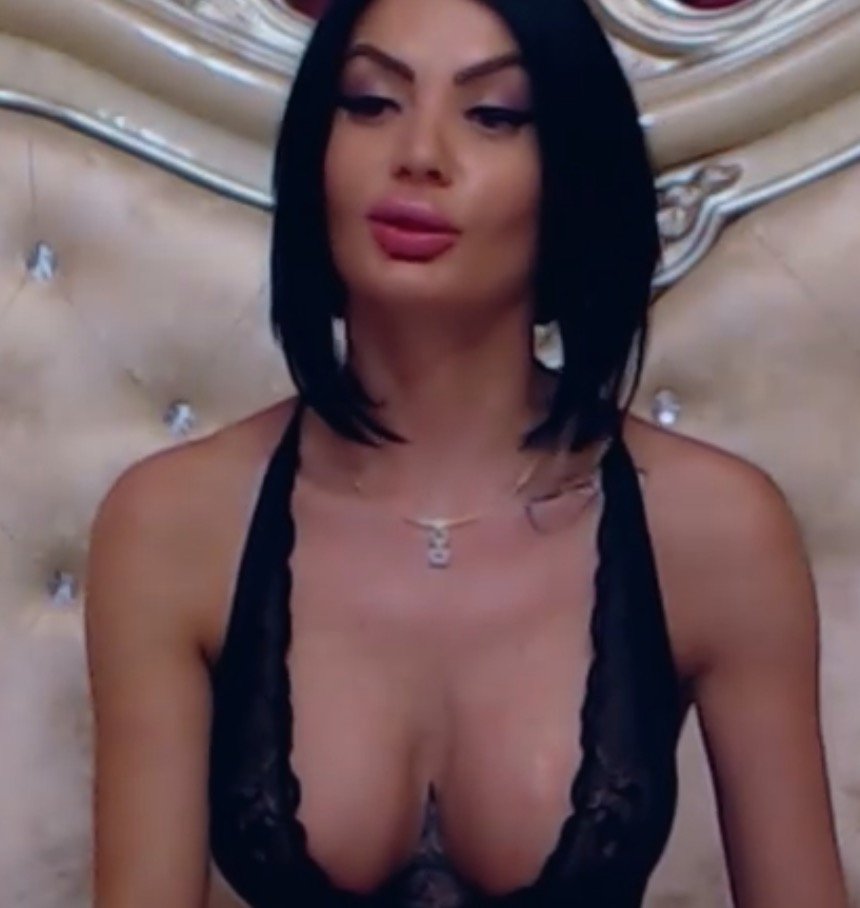 The following picture illustrates the phenomenon. This Russian camgirl has inflated lips and naturally shows a duck face 24h a day 7 days a week. She also chose very big enhanced breasts implants which are disproportionate to her frame.
Some camgirls are convinced that women who underwent plastic surgery attract more visitors and get more revenue. This is the case of many camgirls from Livejasmin who confessed they used to browse the ranking of LJ camgirls ("awards") and found that the ones with the best score featured fake boobs, enhanced lips or buttocks. I think this conclusion is hasty because some camgirls have tricks to get higher in the Livejasmin ranking and there are also many camgirls without plastic surgery. After interviewing several of them, we discovered that those women are also convinced that women who underwent plastic surgery have also more success with men.
However, I find the big lips, the fake buttocks and the fake boobs ugly. I am convinced that many men feel like something is wrong when they look at those camgirls. I think those women destroy their beauty. Many of those women are beautiful but they decide to go for surgery in their early twenties. The plastic surgery is most of the time counterproductive. It makes them uglier.
On top of that, we saw that many Colombian women work as camgirl now. Colombia is known to be a place where women love plastic surgery. In Latin America, we know that women also choose to go for plastic surgery to enhance the size of their butt. This is the place for butt implants. Consequently, there are many Colombia camgirls with butt implants and breast implants.
That's why we selected camgirl websites with less plastic surgery
Give your opinion about plastic surgery on our facebook page.