Three camgirl websites mention the country where the women reside. So, we investigated to find the camgirl websites where you can chat with women located in Russia.
Stripchat
You can find Russian camgirls on stripchat. Just look for a Russian flag in the lower-right corner of every thumbnail and you will spot camgirls from Russia. Sometimes, you may have to visit her profile description to see where she comes from. They sometimes mention their city of residence. We spotted women from Moscow and St. Petersburg on Stripchat. We also found that sometimes people spoke in Russian in the public chat room of these women.
You will find slender skinny Russian camgirls on Stripchat with long legs. Stripchat allows you to enter every public chat room so that you can see how the camgirl looks before entering a private chat room. For your information, Stripchat is more sexually oriented. camgirls may be busy doing live sex shows.
It can be useful to use the microsoft translator that you can download from the Microsoft store or use Yandex translator if she does not understand english well. Then, you can copy paste sentences in Russian.
Click here to join Stripchat for free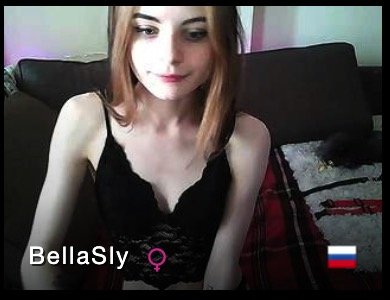 Streamate
On the main streamate homepage, click on the drop-down menu "region" below "Live Sex Chat – Amateur Cams and Porn stars." Choose "Central/Eastern Europe" to select women from Russia. The camgirl's country of origin is located in each thumbnail's lower right corner. Click on the picture below to enlarge the picture. RU means Russia.
Streamate is good for those looking for the live sex show of a Russian woman in private. It is also possible to chat only with a camgirl.
You can use "Yandex translate" webpage and copy/paste russian sentences in the text chat area. Streamate is for people who want to watch a live sex show in private. Normally, it is not possible to exchange personal details with a camgirl on Streamate.
Click here to join streamate for free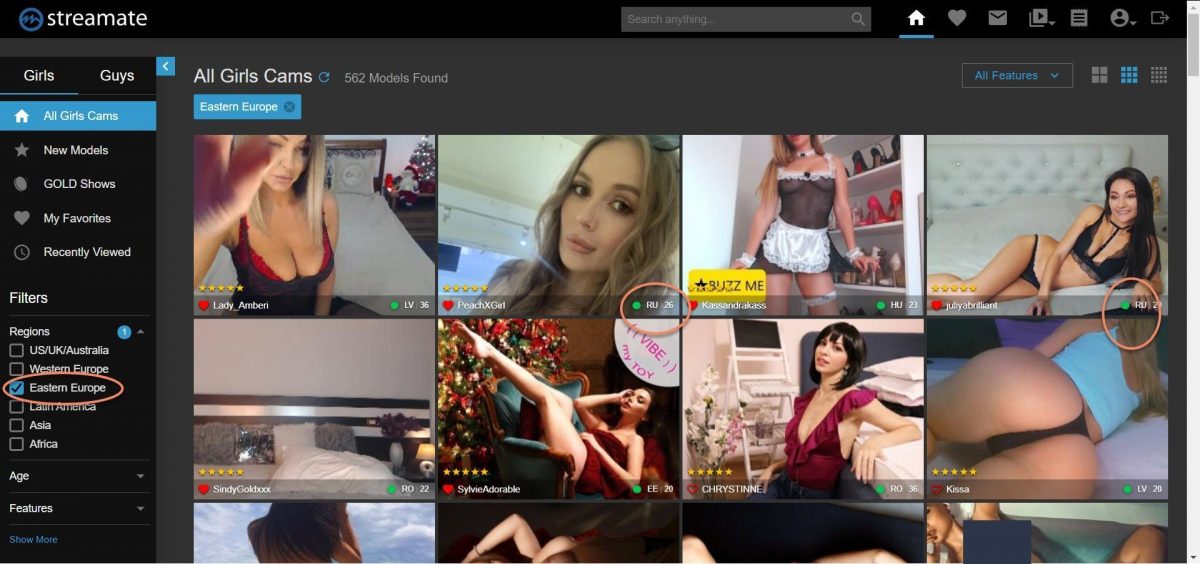 Camcontacts.com
Camcontacts.com profiles mention the country of origin.  Nevertheless, camgirls are not forced to add the country of origin to their profile. However, you can find Russian camgirls who decided to display their country of origin. To find Russian camgirls, click on "search chat hosts", then choose Russia, in the drop-down menu "country". It will display Live Russian camgirls.
Compared to streamate, the Russian camgirls that you will find on camcontacts are girls next door. The majority of them don't work for a studio. You may find camgirls from all over Russia on this website. Women don't only come from Moscow and St Pete.
Compared to Russian women from Stripchat or Streamate, Russian women on camcontacts may not understand english well. Using the yandex translator to communicate with a camgirl, if she does not understand english. It is possible to exchange personal details on camcontacts.
Click here to join camcontacts.com for free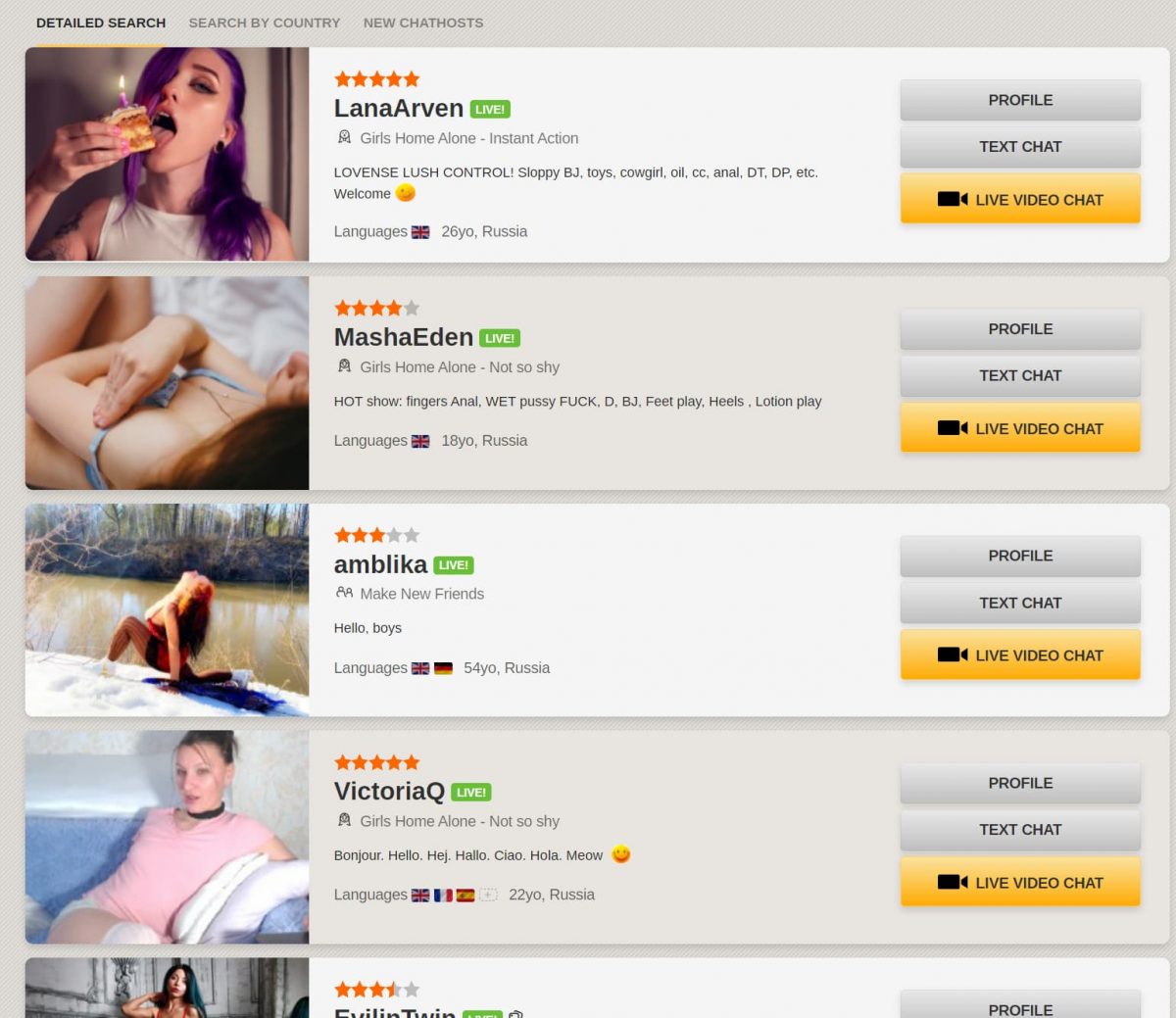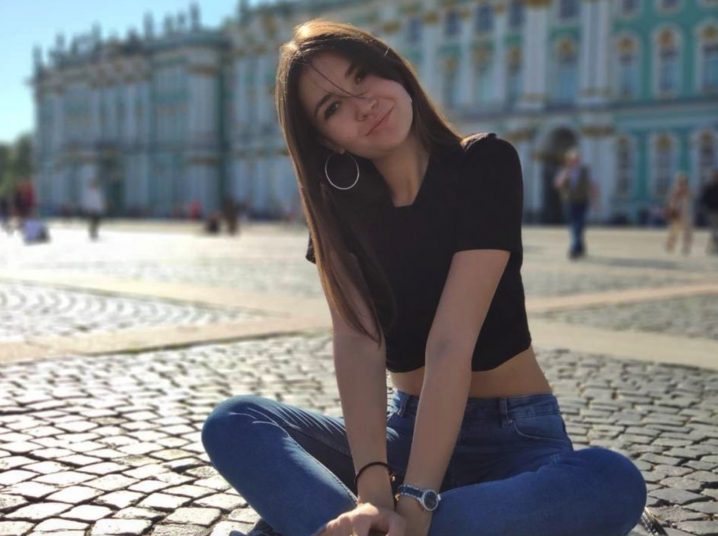 Imlive
Imlive features camgirls from Russia. This website does not mention the camgirl country of residence. However, it is possible to filter the camgirls by language using the advanced search form. By looking for women who speak Russian you can find Russian women. You may also find women who come from Ukraine by doing so.
Imlive is good for people who want to watch the live sex show of a Russian woman in private but it is also possible to chat.
Imlive is great for long private chat sessions as the price per minute is one of the lowest on average among all camgirl websites. Cam2cam is possible. Imlive has sexual (category "girls alone") and non-sexual categories ("shy girls online, romance") depending on what you intend to do.
Imlive has a built-in translator for Russian speaking people. You don't need to use a translator.
Click here to join Imlive for free