How to send a porn movie URL to a cam girl during a chat session?
Livejasmin and Imlive don't allow guest to send an URL to the cam models in their private chat sessions. However, there are websites that allow to share URL so that a guest can ask the cam model to watch a video.
Camcontacts
I think that camcontacts is the only adult chat website that allows you to copy a URL in the text field of the chat field. The webcam model can then click on the URL and watch the porn movie with you.
Nevertheless, some domains may be banned by camcontacts. I think that xhamster.com may be banned. To share a video URL, just copy and paste a URL in the message field and press send.
Camcontacts is the best cam girl website if you want to send URL links to the camgirls (pictures, videos).
Click here to join camcontacts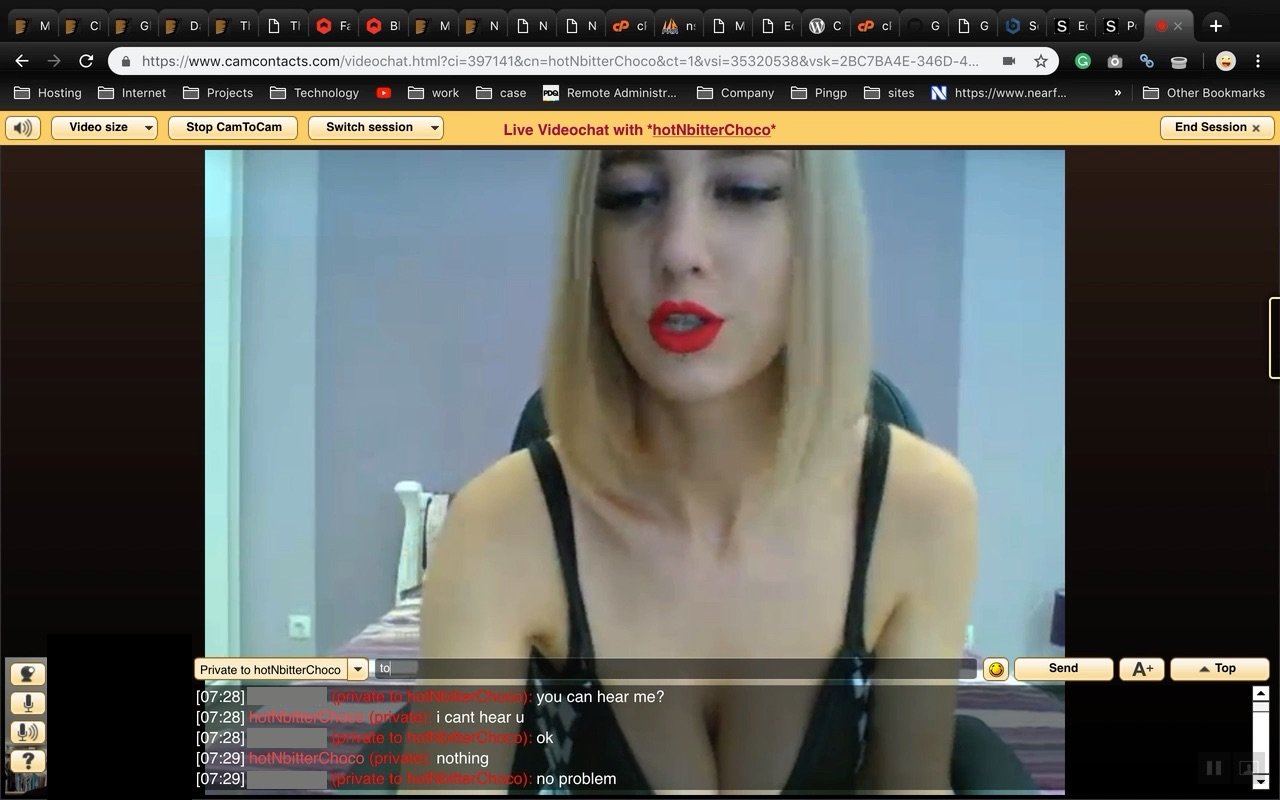 Stripchat
At Stripchat, you must copy and paste the URL in a message. However, the URL will not be clickable. In this case, the cam girl must know how to copy the URL and paste it in a browser. Alternatively, you can mention the title of the video in the chat. Then, as you can see below in the screenshot, you will be able to watch the video at the same time than her.
LiveJasmin
At Livejasmin, you can't paste anything in the chat. You must type the title and that's it. Then she has to open a browser and type the title in google.
Imlive
Imlive does not allow to paste a link in the text chat or in a message. So, you have to mention the title of the video to the cam model and ask her to check it on Google.