LiveJasmin
On Livejasmin, you can copy and paste a video link in the text field of the private chat area. For example, we shared a pornhub video with a Livejasmin camgirl during a private chat. So, you can ask a livejasmin camgirl to watch a porn video with you.
Click here to join Livejasmin for free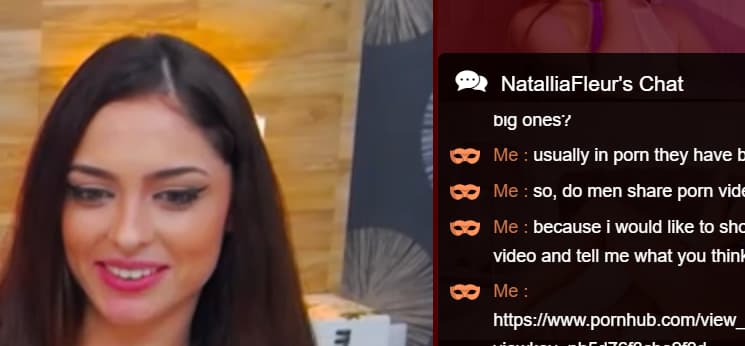 Soulcams
This camgirl website allows you to share porn videos from redtube.com, pornhub.com, xvideos.com during a private chat with a soulcams camgirl. It looks like she can click on the link that you sent her. Other domains may be blocked.
Click here to join Soulcams.com for free
Camcontacts
I think that camcontacts is the only adult chat website that allows you to copy a URL in the text field of the chat field. The webcam model can then click on the URL and watch the porn movie with you.
Nevertheless, some domains may be banned by camcontacts. I think that xhamster.com may be banned. To share a video URL, just copy and paste a URL in the message field and press send.
Camcontacts is the best camgirl website if you want to send URL links to the camgirls (pictures, videos). It is the only website where the webcam model can click on the link. It opens a new tab of her browser and she can access the website.
Click here to join camcontacts.com for free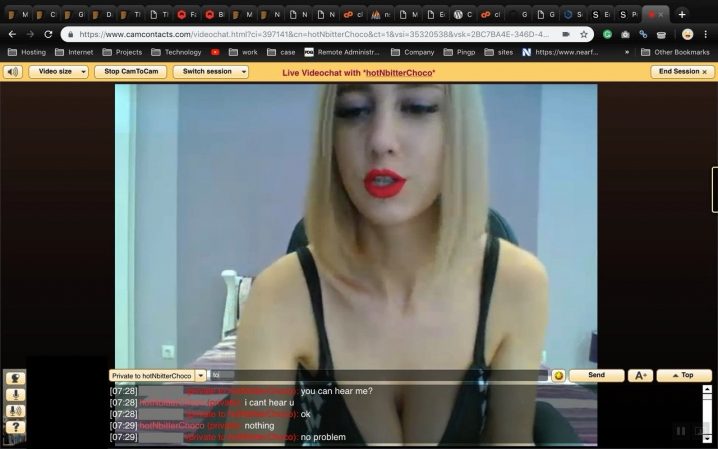 Streamate
You must send an offline message through the messaging system to a camgirl. It is advised to do so before the beginning of the chat. It is a bit difficult because sometimes when you open a second page, streamate disconnects you from the private chat room. So it is advised to send your URL before starting the private chat session.
Click here to join streamate for free
List of camgirl websites where it is not possible to send a URL to a camgirl:
Stripchat: The website removes the domain of a URL when you paste it in the text chat area.
Chaturbate
Imlive: you can't paste anything in the text field of a private chat.