Asian camgirls on streamate
Few camgirls sites mention the country of origin for each webcam model. Streamate does mention the country of origin for every camgirl.
So, in order to find an Asian woman on streamate, you have to click on the drop-down box called "region" at the top of the camgirls list area and select "Asia".  Then, you will the country of origin appearing on the right down corner of the thumbnail. PH means Philippines and TH means Thailand, SG which means Singapore. Philipina is the most common Asian nationality among the streamate camgirls. Click the link below to join streamate. Then, click on the asian category.
Click here to join streamate for free

Most of the Asian camgirls are either Filipinas or Thai on streamate. Depending on the time of the day, you will see more or less Asian camgirls, more or less filipina women, more or less Thai women. It is recommended to come back several times at different times of the day and add camgirls to your favorites before starting chatting with one in private. refresh the page to get a new selection of camgirls.
Asian camgirls on Livejasmin
You can also find Asian camgirls on Livejasmin, when you click scroll down the left sidebar until you see the category "ethnicity". Then choose "Asian". This will filter the camgirls by Asian ethnicity. Unfortunately, the country of origin is not mentioned on Livejasmin.
Some Asian camgirls on Livejasmin are also specialized in BDSM. If you are looking for an Asian domina or submissive woman, you will find such camgirls on Livejasmin. Usually, you can spot them because they wear a leather outfit. They also have BDSM accessories like whips, gag balls, handcuffs.
Click here to join Livejasmin for free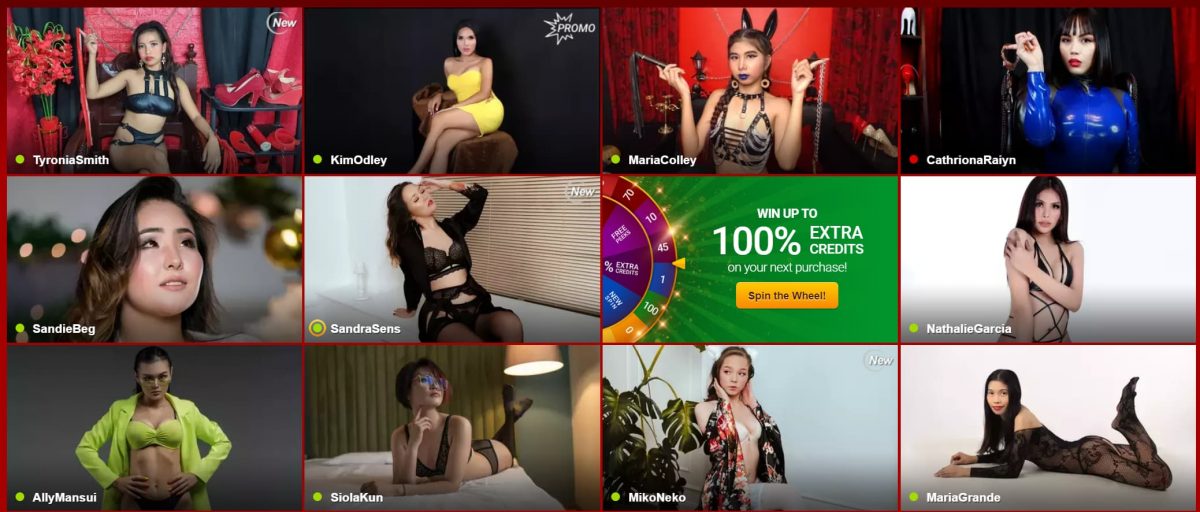 Asian camgirls on camcontacts
Private chat rates of Asian camgirls are really cheap on camcontacts. We checked camgirls and we saw that an open session (chat with a host with the presence of other guests) cost from $1.00 to $2.90 per minute. a One2one chat cost from $2.00 to $3.90 per minute. You will also see that the majority of camgirls come from the Philippines or China. It is not common to find Chinese camgirls on the web.
After joining camcontacts, you must click on "search chathosts" in the left sidebar. You don't need to tick the box "online now", select Female in the drop-down sex box and select Asian in "ethnic origin". Click on search and you will get all the online Asian camgirls at camcontacts followed by offline camgirls. It is also good to see offline camgirls because you can choose your favorite camgirl, send her a message and ask her to come online. To open each camgirl profile, right-click on the thumbnail and click on "open in a new tab" otherwise you will lose the results list.
Click here to join camcontacts.com for free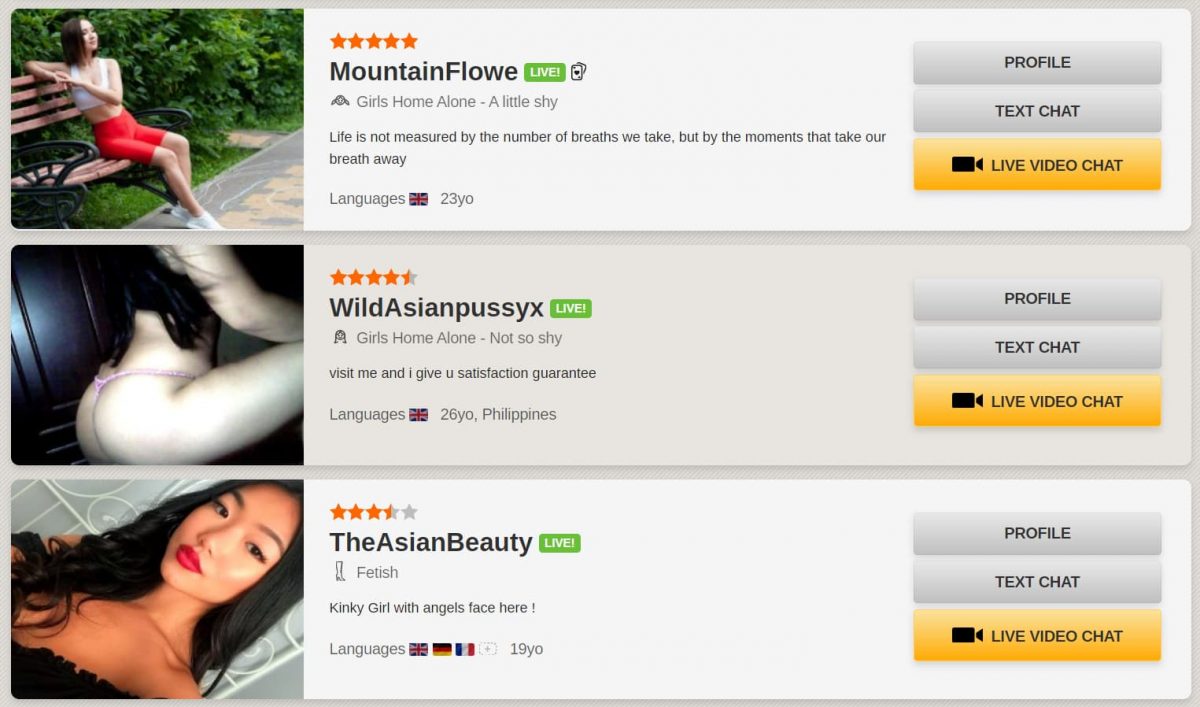 Asian camgirls on Stripchat
This website is different and also the cheapest option. It allows everyone to enter public chat rooms and attend live sex shows of Asian women for free. Then, you can tip an Asian woman to get the live sex show that you would like to see. You can also go for a private text chat or a cam2cam private chat with an Asian camgirl. Usually, the Asian camgirl of Stripchat are beautiful, but they are also more expensive for a private chat than camcontacts.
Click here to join Stripchat for free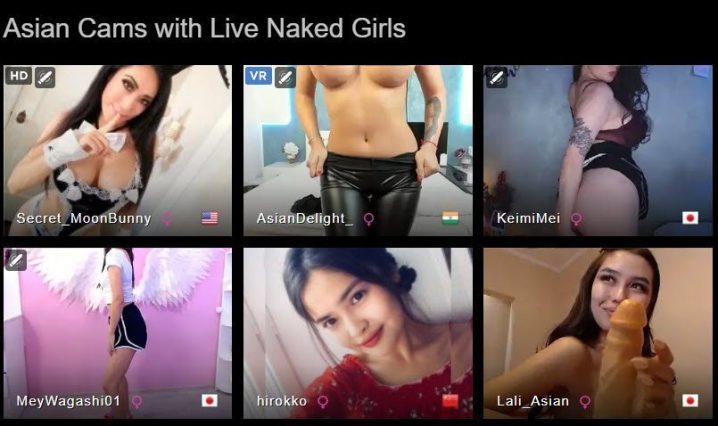 Click here to see the best webcam sex chats for South-Korean women