Where to show your penis on webcam to a camgirl?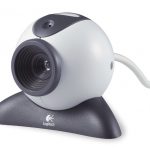 Several websites allow you to show your penis to a cute camgirl through the webcam. You will be able to chat with her in a cam to cam session. For your information, Nudity is strictly forbidden at Omegle, Chatroulette, chatpowa. I chose three websites where you can turn on your webcam without risks. Advice: Create an account for each live sex chat site below, it is free. Then, try them.
Imlive
This is a great website to exhibit your penis on webcam because you can see your own webcam stream in the corner of the camgirl screen. Consequently, you exactly know what your female interlocutor can see on her screen. You need to register before getting to a cam to cam private chat.
Click here to join Imlive for free
Streamate:
Streamate allows adult cam to cam with nudity just like imlive, and you can show your penis to all cute online camgirls. Just like imlive, you can see your webcam stream feedback in one corner of the screen. You are required to register for a cam to cam chat.
Opinion: Streamate is great for those looking for native English speakers.
Click here to join Streamate for free
Livejasmin
Livelivejasmin allows you to activate your webcam for a cam to cam chat. You can see here a screenshot of the previous LiveJasmin version where the yellow box is, in fact, the place where your own webcam will appear. In the previous version of LiveJasmin, you must perhaps click on the "screen resize button" to make your own webcam screen appear. On the new version of LiveJasmin, click on the last icon on the left side then click on "authorize." Your webcam screen will appear on the right lower corner.
Click here to join livejasmin for free.
Livelivejasmin has a two-way audio option, but not all models activate it. If you see this option before getting in a private chat, it means the camgirl has to talk to you rather than texting during the chat.
Opinion: Livelivejasmin is great for young camgirls from eastern Europe
Stripchat
This website allows you to first enter public chat rooms in order to evaluate the behavior of the cam girl. Then, you can decide to enter an exclusive private webcam chat room. This means that no other stripchat members would be able to enter the chat room of the cam girl. Then, your cam is activated and your microphone is activated. You can show your penis to the cam girl.
Stripchat is packed with independent camgirls. It is the place of choice for those looking for girls-next-door with no makeup and no enhanced breasts who connect from the kitchen or the living room of their apartment.