Camcontacts
Camcontacts has an email notification feature. For this to work, you must join camcontacts, go to a camgirl profile, hover the heart icon at the top right corner and click on "favorite and alert". Then, you will receive an email notification when the camgirl is online. You can disable the email notifications by going to the camgirl profile, hovering the heart icon and clicking on "favorite" or "remove". For your information, when a camgirl wasn't online for a long time, it is recommended to send her a message to encourage her to come back online.
Click here to join camcontacts.com for free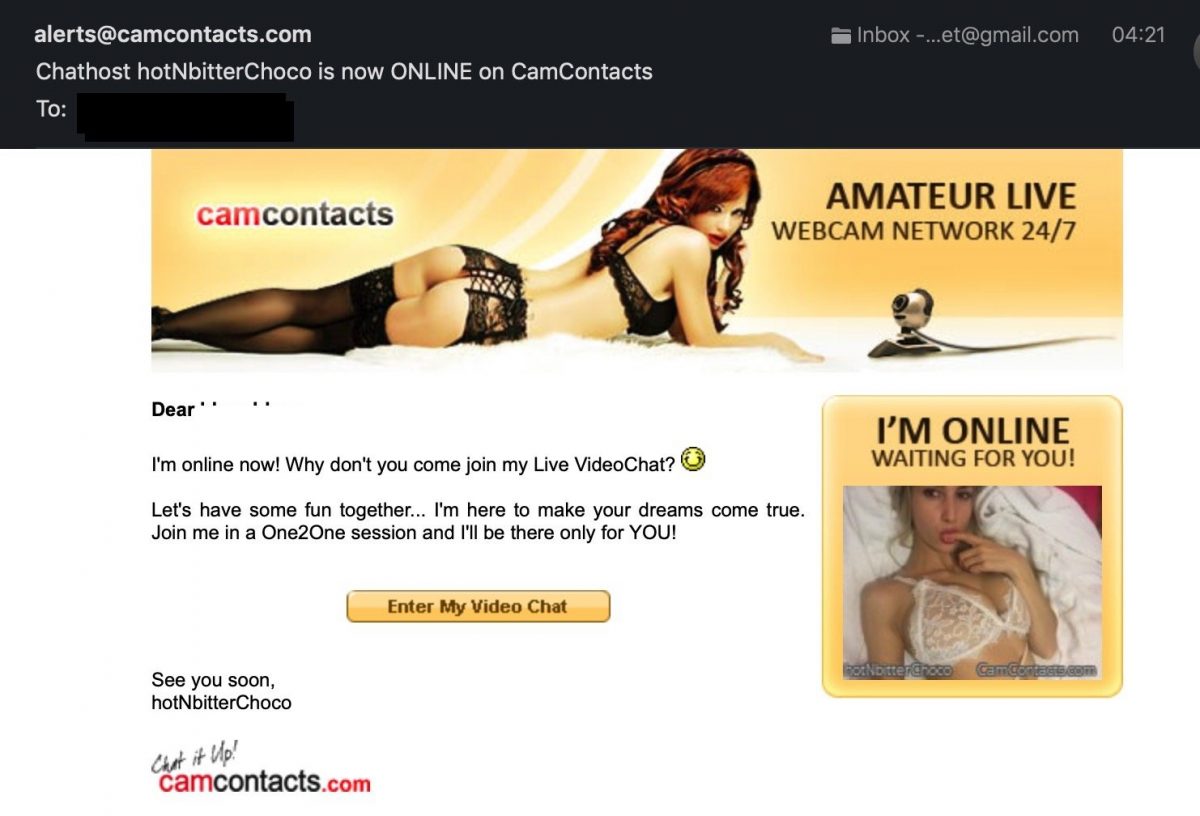 Streamate
To receive notifications from streamate, visit a webcam model profile and click on get notifications to receive a text message on your mobile phone when the cam model gets online. You can stop the reception of text messages whenever you want by going back to the webcam model profile and switching off the "get notification" option.
Click here to join streamate for free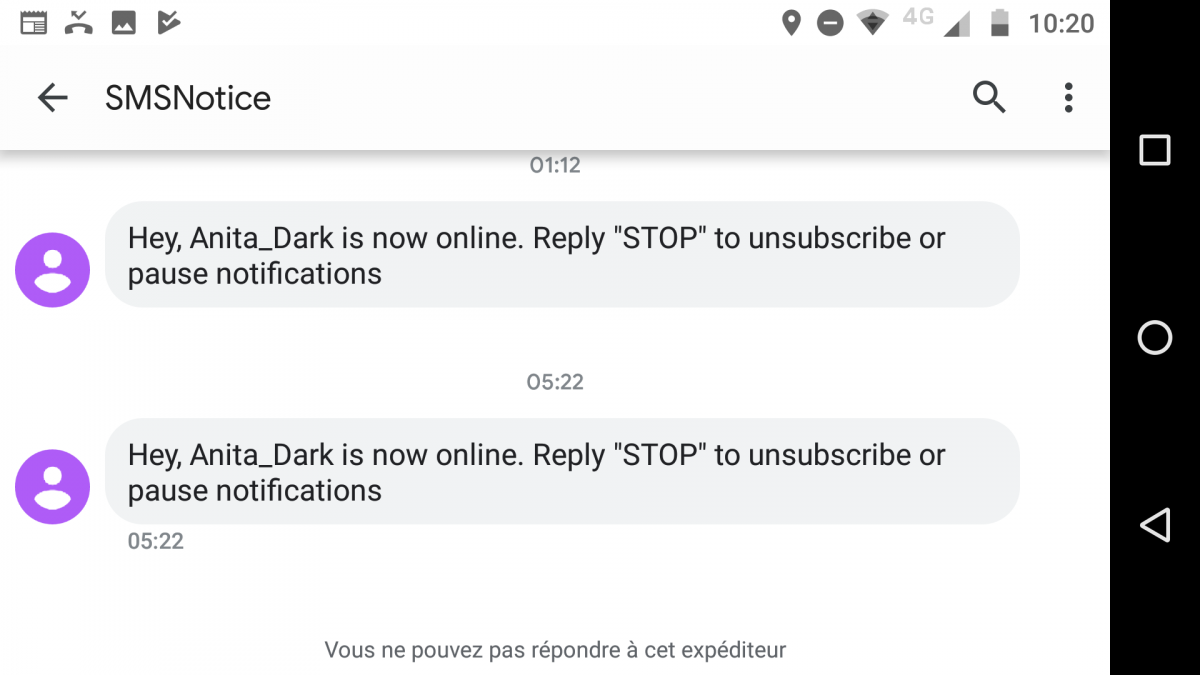 Stripchat
Stripchat sends an email to you when a favorite camgirl that you follow is online.
Click here to join Stripchat for free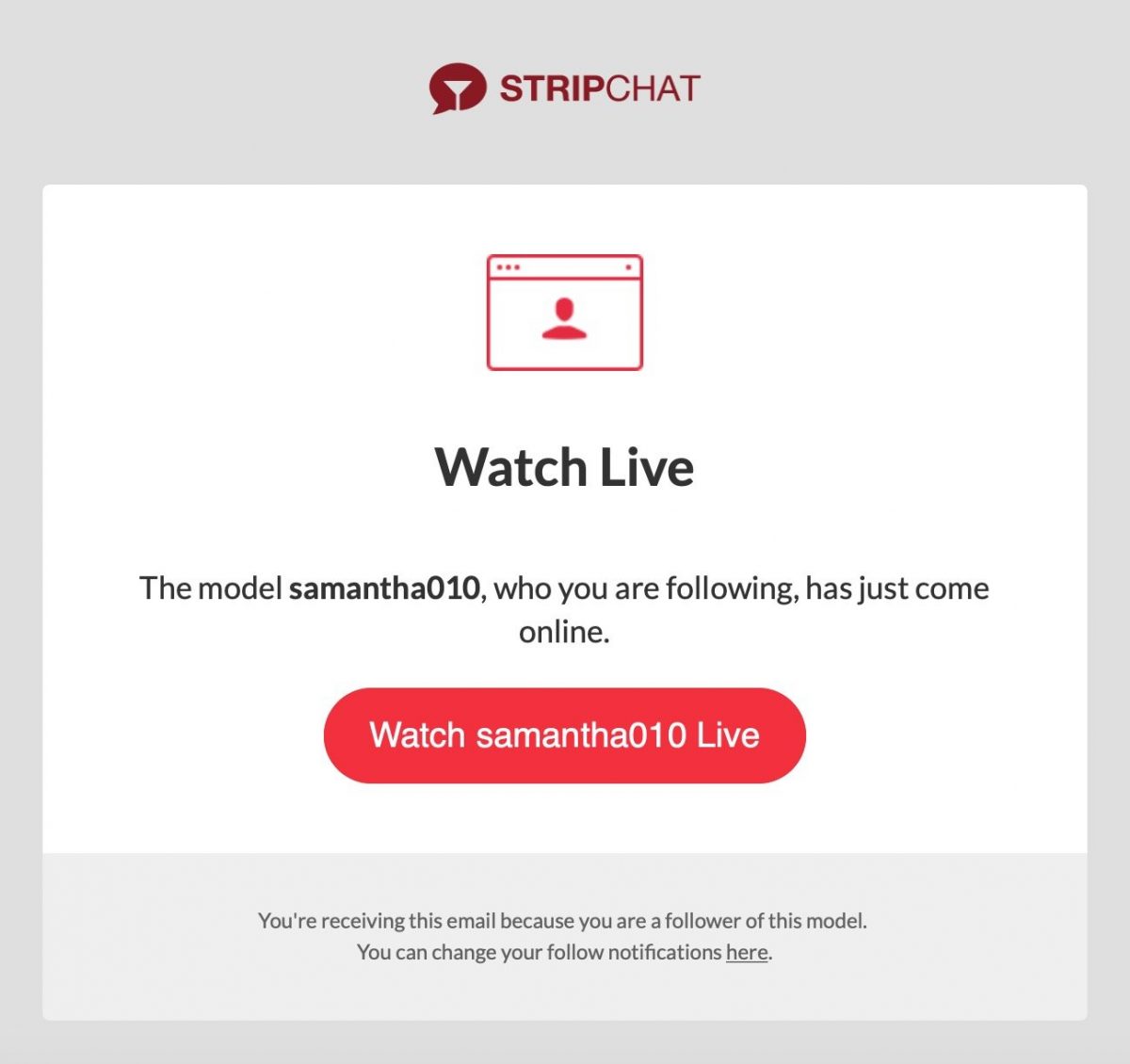 Livejasmin
When you visit a chatroom when the Livejasmin camgirl is offline, you see the message below. It allows you to activate email notifications and browser notifications when the camgirl is online. This means that if you swipe left the two toggles, you will receive an email when the camgirl is online and you will also receive a browser notification.
Click here to join Livejasmin for free