Description
Camsoda is primarily a camgirl tipping website. This means that you can enter a chat room, watch a sex show for free and tip the camgirl to watch her live sex show. You may also trigger camgirl sex toy vibrations if she wears a bluetooth sex toy like a Lovense.
Click here to join camsoda for free
camgirl choice
You will find many latinas, ebony camgirls and some eastern european camgirls on Camsoda. For some reasons, I have found that camsoda features many camgirls with big breasts and big butts. I have spotted many curvy latinas and ebony camgirls. If you are looking for big booties, PAWG camgirls, this website is for you. We found a mix of independent and studio camgirls. This website also features shemales.
There is a significant number of American camgirls on camsoda. Usually, these camgirls speak in their public chat room to their audience, just like in a twitch broadcast.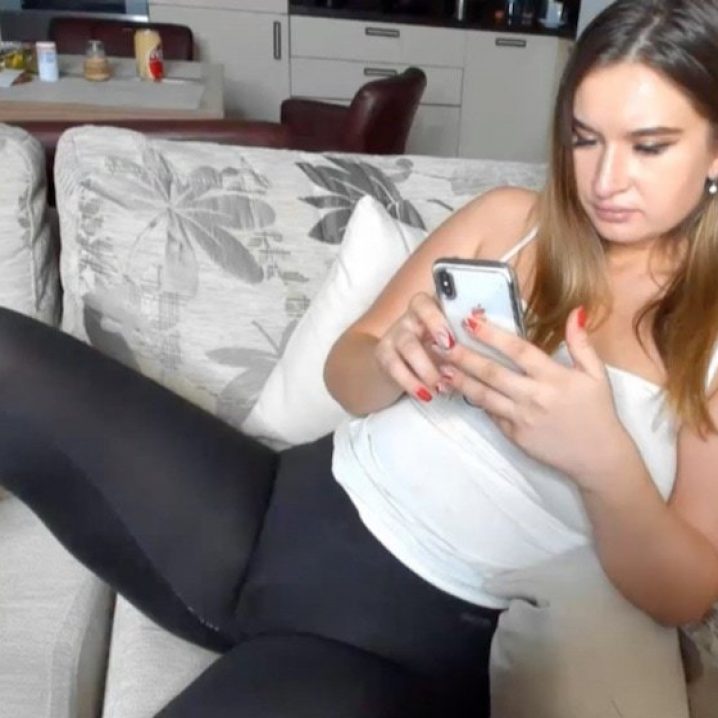 Many good-looking Black American camgirls
Many beautiful ebony and biracial American camgirls do live sex shows on camsoda. If I compare camsoda to its competitors, I do think that camsoda is the place that features the highest number of beautiful African American camgirls. So, if you are looking for live sex shows of beautiful black camgirls, camsoda is one of the best good option.
Good for dildo sex shows
We browsed the chat rooms of camsoda and found that many camgirls possessed a dildo. For example, you can enter a chat room and watch a camgirl inserting a big dildo inside her vagina. Camsoda camgirls really play with it and suck a big dildo on webcam. We noticed that compared to other camgirl websites, there were more ongoing live sex shows in public chat rooms.
camgirl Videos for sale
Camsoda sells high-quality videos of camgirls. These recorded sex shows are excellent. The webcam models don't pretend to play with dildos. They actually use huge dildos which they ride or suck in various positions. Some of them use a vibrator and get a real orgasm on webcam.
Some videos are shot by porn stars, and they are really professional.
Click here to join camsoda for free
Porn stars live streams
Camsoda has both videos and live broadcasts of porn stars like Tori Black, Adriana Chechik, Kelsi Monroe, Ava Addams. This website features among the highest number of famous pornstars. You will find on camsoda many free live sex shows of porn stars on a daily basis. This means that everyone can enter the chat room of a porn star and watch a live sex show for free. Then, you can decide to tip the porn star to influence the show. You just have to click on the "pornstar" category at the top to find out which porn stars are live. You can also buy live recordings of porn star live sex shows from the porn star chat room. The videos are smashing. It allows to see your favorite porn stars under a different angle sometimes without makeup.
Billing, safety, privacy
Camsoda uses the payment processor Epoch which is widespread among camgirl websites. This also means that camsoda is a great website for your privacy. Epoch does not exchange your personal details with camsoda. They just send a confirmation to add credits to your camsoda account. Epoch is used for a variety different websites. So, if somebody can see the expense record, it is not possible to know the reason of the expense.
Categories
Top PVT = Top-rated private chat rooms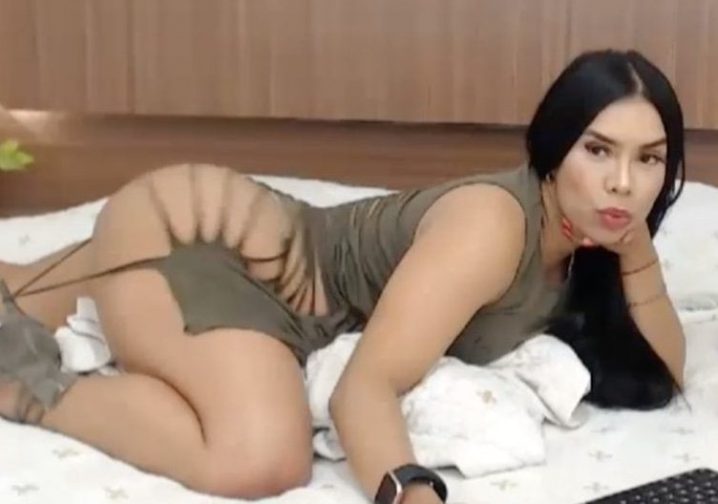 The camgirls of this category were scored high by camsoda members after a private webcam chat. It means that camsoda members were pleased by the attitude of those webcam models during a private webcam chat. Since they have a good score, camsoda list them in the "top rated private chat rooms."
Top rated = World's best free live sex cams
At the top of the webcam streaming window, you can see a thumbs up/down icon. Usually, camgirls of this category get more than 95% 'thumbs up". Since this ranking is based on an action in the public chat room, I don't know if it is a reliable metric. At least, camsoda features a ranking system. It is better than nothing.
Spy shows
This category is for voyeurs who like to spy on webcam models in their private chat sessions. At this point you can hear what the webcam model says in this private chat session and what she is doing. However, you can't read the text and you can't see the other camsoda user.
Voyeur
It should not be mistaken with spy shows. Voyeur are webcam that are installed in people's home just like in a reality TV show. Webcam are located in the corners of rooms and people don't really care about it. You can watch couples have sex in their bedroom. You can see men and women taking a shower. You can see people studying at their desk or cooking in their kitchen, watching TV.
Cam2cam
In this category you will find camgirls who are willing to chat in a cam2cam chat session. After entering a private chat room you can turn on your webcam and the camgirl can hear and see you.
Ticket shows
Webcam models sell digital tickets on camsoda and users holding a digital ticket can enter the private live show.
Ohmibod
Ohmibod is an interactive bluetooth sex toy. The camsoda webcam models wear it against their clitoris. This device is connected to the computer of the model. When somebody tips a camgirl in her public chat room, the ohmibod device is vibrating. Then, the viewers can see the reaction of the webcam model.
Women
You will find all the female webcam models of camsoda in this category.
Pornstar
This is the category where you can watch the live sex shows of many famous American porn stars like Dani Daniels.
Men
This is the category of male webcam models on camsoda
Couples
In this category, you can find heterosexual couples (man/woman), lesbian couples (woman/woman), gay couples (Man/man) performing live sex shows via their webcam.
Shemale
This is where you can find a variety of transsexuals performing live sex shows in front of their webcam.
Latina
Camsoda features a high number of curvaceous brunettes from the USA (California, Florida…), Central America and South America (Colombia).
Teen
This is where you can watch live sex shows of women in their early twenties
Live sex
In this category, you will find webcam models who are performing live sex shows
Milf
You will find here the MILF of camsoda. MILF means mature I'd like to fuck.
Squirt
This category lists the women who can squirt (expel a liquid from their vagina) during a live sex show.
Big tits
The busty camgirls of camsoda are located in the category "big tits"
Click here to join camsoda for free
Tags
In the top bar, above the list of camgirls, on the right, you can see a button labeled "see all tags." Camsoda counts many tags to find exactly the best sex show or camgirl that suit your needs.
Feet: In this category, you will find women who are willing to show their feet to the webcam
toys: The camgirl of this category have at least a sex toy, a dildo, a butt plug
shaved pussy: camgirls with a shaved vagina
curvy: women with a curvy body, usually big tits and a big butt
lovense: women who wear the bluetooth interactive sex toy lovense
fetish: women who are willing to perform BDSM on cam
18: Allegedly 18-year-old camgirls of camsoda. However, many camgirls seems older than 18
Brunette: dark-haired camgirls of camsoda
Ass: Camsoda camgirls with a big butt
Petite: Petite camgirls
cum: Camgirls who get an orgasm on webcam.
Amateur: We don't really know
Nature: Webcamgirls with a natural body. In this category, you will not find camgirls with breast implants, enhanced lips and butt implants.
Small-tits: women with small breasts
Blonde: Blonde camgirls on camsoda
big ass: women with a big butt
Squirter: A list of women who can expel a liquid when they masturbate
Anal: camgirls who perform anal sex games using their fingers, a butt plug or a dildo machine
College: College camgirls
Dildo: camgirls who use a dildo for a live sex show
Squirt: The same as squirter
New: This category lists new camsoda camgirls
bbw: The Big beautiful women on camsoda
Black: Black camgirls of camsoda
Pussy: Camgirls willing to show their vagina to the webcam
Masturbation: Camgirls who are willing to masturbate on webcam during live sex shows
lush: Camgirls who use the lovense lush vibrator in their chat room
Ohmibod: Camgirls who use the Ohmibod interactive sex toy in their chat room
Blowjob: Usually, those camgirls suck a dildo on cam
Ebony: Black camgirls
Bigass: same as big ass
hairy-pussy: women who didn't shave their vagina
sexy: All camsoda camgirls are sexy!
Young: Camgirls in their twenties
Lesbian: Camgirl couples who perform girl-girl sex shows
Naked: I have never seen a non-nude chat rooms on camsoda
Bondage: Women who tie their hands and feet for viewers in their chat room.
bigboobs: same as big boobs
Asian: Asian camgirls on camsoda
redhead: Ginger/redhead camgirls on camsoda
tits: camgirls willing to show their breasts
squirting: same as squirt and squirter. Women expelling a liquid when masturbating
Muscle: camgirls with a muscular body on webcam
horny: it is a pretty subjective tag. Does it means those camgirls are ready to perform a live sex show instantly?
natural: same as nature. Camgirls with no breast, lips, butt implants
Latin: Latina camgirls
cute: cute camgirls
Hot: Allegedly the category with the most beautiful camgirls of camsoda.
shaved: same as shaved pussy
fuck: you will find in this category couples who have sex on webcam
fingering: women masturbate with their finger. They stimulate their clitoris or several fingers into their vagina
dance: camgirls who are willing to dance on webcam
hidden-cam: the voyeurs cams of camsoda
pov: It means point of view. However, we didn't see any webcam in a pov position on camsoda
daddy: camgirls who are into the daughter/daddy fetish
wet: women who perform in their bathroom while being wet
deepthroat: women who deepthroat a dildo
toy: webcam model who use a sex toy
creampie: Allegedly couples where the woman will let her sex partner jerks off inside her vagina.
oil: camgirls who oil their body during a live show
hd: camgirls who use a HD webcam
cumshow: camgirls who masturbate on webcam or use an interactive vibrator and get an orgasm during a live sex show.
twerk: camgirls who twerk in front of their webcam in their public chat room
hairy: camgirls with a hairy vagina
tattoos: camgirls with tattoos on their body
pussyplay: camgirls who use their finger to play with their labia, stimulate their clitoris, use a vibrator
smalltits: camgirls with small tits
facial: camgirls who use a dildo with a milk reservoir which mimic a cum shot when actioned
Mature: camgirls aged 35+
Voyeur: spy webcam installed in people's houses
dp: Double Penetration. Usually, the camgirl uses a dildo for her vagina, and a butt plug for her ass
mistress: Domina camgirls for female domination
BDSM: Bondage and sadomasochism
Milk: camgirls who stimulate their tits and lactate
smoke: webcam models who smoke in front of their webcam
bj: camgirls who suck a dildo
roleplay: women willing to play a sister, daughter, wife, girlfriend, coworker, mistress, secretary, boss, policewoman…
transsexual: men dressed as a woman
pregnant: Pregnant women
thick: women with a thick body
Pornstar: the category of famous pornstars on camsoda
pantyhose: camgirls willing to wear a pantyhose during a live show
Tease: camgirls who tease her viewers during a live cam show
Outdoor: The webcam models should broadcast themselves outside. however, when we visualized the thumbnails in this category, we found that only one webcam model broadcasted from her car
Booty: Webcamgirls with a big booty
Heels: webcam models who wear high heels
Skinny/slim: A selection of skinny/slim camgirls
Colombia/Colombian: Selection of Colombian camgirls
slave: webcam models who are willing to be submissive
strip: camgirls who are willing to get naked on webcam (striptease)
flash: camgirls who are willing to flash their tits and vagina to the audience
bisexual: bisexual women on webcam
Glasses: camgirls wearing eyeglasses in their chat room
joi: camgirls who provide jerk off instructions via their webcam to a viewer
spanks: camgirls who spank themselves during live cam shows
nude: camgirls who get naked in their chat room