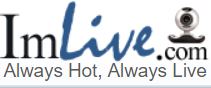 Imlive.com is one of the best adult webcam chat websites & was awarded "Best live chat website" by AVN magazine and "Best Cam platform" by Ynot.com.
Imlive registration process:
The imlive registration process is very straightforward. There is no approval process and the registration is free.
Click here to join Imlive for free
Imlive features:
On Imlive, you can chat by text or audio with a beautiful woman on webcam. It is possible to have a two-way audio and video chat with a camgirl without additional cost. In some chat room, you can make the sex toy of a camgirl vibrate. Be aware that by default, when you enter a private chatroom, the camgirl does not see and hear you in a private chat session. You must activate your webcam for the camgirl to see and hear you.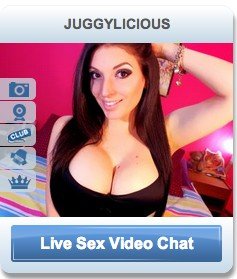 Imlive is for users who look for private chats and private live shows. It means that most of the time, there are no live sex shows in public chat rooms on Imlive.
camgirl quality on Imlive:
I have spotted a significant number of camgirls who understood english well. However, there are fewer english speakers on Imlive than on Streamate or Livejasmin. Some camgirls come from Ukraine, Russia or Romania, and they aren't fluent in English. Those women prefer to chat by text. For your information, Imlive camgirls benefit from a built-in translator on their side so that you don't need to copy and paste sentences in a different language.
If you are looking for an audio chat it may take sometimes before finding a good English speaker on Imlive. So, don't focus on a camgirl, enter a chat room, check if the camgirl is willing to/can communicate and if you aren't satisfied move to a different camgirl. Please take the time to leave a user comment after a chat, it will help to value the best camgirls. It is important to value camgirls who learned to speak and understand English and the ones who are willing to deliver a high quality show.
Most camgirls perform live sex shows on webcam. An exception exists. The camgirl category "friends and romance." is a non-sexual category.
You must first read the description of a camgirl to know what you can expect in her private chat room.
Imlive chat modes:
Regular price/minute (it is cheap!): On Imlive, when a camgirl is free she is instantly available for an audio chat. You can activate your webcam for a cam2cam at no additional cost. Some camgirls offer promo codes in their description so that you save 0.20 or 0.30 credits per minute.
Block sessions: You can also buy a 30-minute chat session and save 20% or buy a 60-minute chat session and save 30%. Consequently, Imlive offers the cheapest long chat sessions among all camgirl sites.
Strip show or vibrator show: camgirls sometimes decide to strip or perform a vibrator show for a group. This is a semi-private chat room where several visitors can attend the show simultaneously. In this mode, members pay a small fee to attend the show.
In the vibrator show mode, you can control the vibrator of the camgirl.
Contents of private chats
Camgirls for sexual Fetish:
After reading the description of a camgirl, you can see whether she performs discipline, bondage, cuckolding, Female domination, pony play, foot fetish. She may also wear PVC/latex/leather clothes for you. There are many Imlive camgirls who perform Jerk off instruction and orgasm denial.
Sex shows:
Some camgirls use dildos, sex toys and also interactive bluetooth vibrators which vibrate when someone press a button on the chat interface. You can make a camgirl orgasm by clicking on a button that is linked to her bluetooth sex toy. She may also finger her pussy or use an anal plug to stimulate her ass. Check her description to know what kind of sex shows you can expect from a specific camgirl.
Roleplay:
An Imlive webcam model can play your secretary, your wife, your girlfriend, your student, your teacher, your nurse or your MD. Usually, Imlive camgirls understand English well and that's why it is possible to perform a role-play in a cam2cam or in a text chat.
VIP member:
VIP members may obtain a discount for private chat session by becoming a member of a camgirl's discount club. The discount depends on their membership status. So, This Imlive feature is really great for regular visitor of a given camgirl because the VIP member can get a discount and know exactly how much money he will spend for 30-min. and 60-min. private chat session. This Imlive feature allows men to have a long talk with a camgirl without spending too much money compared to other camgirl websites.
I have not seen any other adult webcam websites with such interesting discounts.
Click here to join Imlive for free
Imlive billing system:
In EU, 1 euro is roughly equivalent to 1 Imlive credit | In the USA, 1 US dollar is nearly equal to 1 imlive credit. Thus, it is easy to know how much you spend during a private chat session and keep control of your budget.
A member buys credits and it top-ups his imlive account.
Imlive accepts PayPal. It also accepts credit cards, Paysafecard, neosurf and bank transfer (SEPA or SWIFT).
I do advise to use a prepaid mastercard or visa card. A prepaid credit card will protect your anonymity.
My opinion
The Best price / quality for a private chat with an English speaker.
The price-per-minute of Imlive camgirls is not so high. It ranges from 2.80 to 3.99 per minute. Some Imlive camgirls in the main category speak and understand english well. This means that you can get a cheap private chat with a beautiful woman who speak and understand english in text mode or cam2cam. On other websites, good english speakers are usually more expensive, and the cheapest camgirls aren't good english speakers. On Imlive, don't hesitate to try many different camgirls to find the ones with the best deal.
A website that is respectful with the privacy of its users
I have been using Imlive for more than 10 years and never been warned about anything I have done online by the Imlive team. I have talked about everything with Imlive camgirls. Imlive is one of the websites that best protects your freedom of speech. In the contrary, once, I received an email from Livejasmin saying that I should not talk about some websites.
The payment processors aren't linked to Imlive. When you enter your personal details for payment, your name and address are not passed to Imlive. Employees of the payment processor don't know the reason of the expense. They don't receive any details from Imlive.