camgirl quality
Streamate is the place of choice for those looking for a private chat session with a native English speakers like an American, Canadian, American and Australian camgirl. So, you can get a really good chat quality with camgirls who understand what you want during a live sex show. The English proficiency is very important because many camgirls from other websites like camcontacts don't understand English well. When a camgirl does not understand you well, it is really annoying as you are paying the chat.

It seems to be obvious but it is great to be able to have an audio chat with every single streamate camgirl. On some other websites, the camgirl has to copy your sentence, paste it in Google translate. And then, write in her native language before going back to you. In this case it takes ages. So, even if the camgirls who don't speak English on other websites are cheap you waste your time waiting for an answer by text. On the other hand, on Streamate, you get an answer instantly. Even if you don't want to be seen on webcam, you can type and the camgirl can answer by speaking out loud to you.
Click here to join streamate for free
There are many really beautiful camgirls on Streamate whatever the time of the day. It is a great thing because you don't have to wait to see beautiful women.
Chatting with Porn stars
Streamate features profiles of celebrity porn stars from the USA, France, Hungary. However, there is an issue related to those profiles. Porn stars are rarely online as compared to regular camgirls. So, when you find a profile of a porn star who wasn't online since a long time, you should send her a message and encourage her to come online. Some porn stars have their own webcam platform. However, it is better to use Streamate. On Streamate, you can take advantage of other camgirl presence. The payment system is safe (see below). There is also a good messaging system. (see below).
camgirl availability
Usually, on camgirl website using tips, women are busy doing their live sex shows. Consequently, it is difficult to get in a private chat because many camgirls are only interested in performing live sex shows.
On Streamate, it is great to see there aren't any live sex shows in public chat rooms. It means that when a camgirl can be seen in her chat room, she is available. So, all those women who are in public chat rooms of streamate are available for a private chat (text or audio or audio/video) and a private live sex show.
So, here is something that I find great about Streamate. When you press the private chat button of streamate in a public chat room, you don't need to wait. You are instantly brought to the private chat room of the camgirl. When you enter a streamate chat room, the camgirl give you full attention.
Great video quality
The webcam streaming of every camgirl is displayed instantly. It works well on Mac, PC, tables and mobile phones. This is really good to see that it works on every browser well. You don't want to spend your time trying to get better connectivity by running another browser. The quality of the webcam feed is always good. The video is never choppy, dark or pixelated. We take it for granted but such a good video quality is not so systematic on other websites.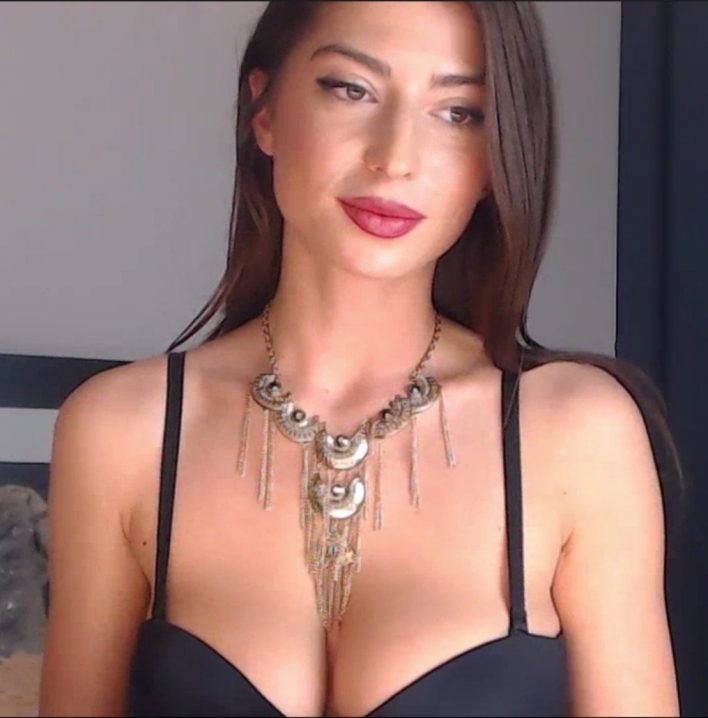 My opinion about the prices on streamate
OK, I must admit some camgirls of streamate are overpriced. However, there are lots of fishes in the ocean. Take the time to browse camgirls. Check in the tag list, if you see keywords like "overpriced", "expensive"
Streamate, too expensive?
Streamate may look more expensive than many other website for a private chat. However, women speak and understand English fluently, this means you don't waste time for the camgirl to translate your messages. Also, these camgirls give you full attention. If a camgirl is busy doing something else, just leave the private chat room because no girls behave like this on Streamate.
Finally, there is a daily spending limit feature on Streamate. So, even if Streamate seems to be expensive, you can keep control of your budget and do what you want to do in a private chat because the camgirl at the other side understand what you tell her.
Price of a private chat vs tips on a camgirl website
If you tip camgirls a lot on other websites, you may discover that with the same amount of money you could get a real one-to-one with a camgirl on streamate. On top of that, on Streamate, you really get something in exchange for your money. On the other hand, when you tip a camgirl, she may be unmotivated, sluggish following a tip. Worst than that, she may do nothing. On Streamate, You pay by the minute. So, if you are not satisfied you just leave and the billing stops.
No billing for a minimum chat Duration
On other websites, some camgirls force you to pay x minutes of chat beforehand. So, for instance, a camgirl may ask you to pay 10 minutes of private chat in advance. As soon as you press the private chat button on those websites, you are charged the equivalent of a 10-minute chat session. However, the camgirl may do nothing during the private chat and at this point you understand that you were fooled. When you understand it, it is too late because you already paid the equivalent of 10 minutes.
On Streamate, what you see is what you pay. You don't need to pay several minutes of chat beforehand. You can buy a block session sometimes. This is when a camgirl allows you to but several minutes in advance. However, unlike what I explained before, Streamate does not force you to buy a block session to get in a private chat. So, for example, in order to test the camgirl, you can start with a private chat by the minute and then, you can opt for a block session. I find that the features of streamate are really respectful with the Streamate users.
Opinion about the expensive Streamate camgirls
I can only see one downside on streamate. Some camgirls set a price that is too high. This is not the website's fault. camgirls are responsible for their high prices per minute. They are just greedy. A high price per minute is not justified most of the time. Those expensive camgirls don't do anything special on webcam.
I think that it is not acceptable when you see that those camgirls are more expensive than celebrity porn stars. They are unknown and they still want people to spend a lot of money.
A high price of a camgirl should be justified by the quality of her live sex shows, accessories like a fucking machine, a big dildo, double penetration and accessories. However, you analyze the profiles of those expensive camgirls you discover that they don't offer anything special.
Gold shows
The gold shows are cheap Live sex shows that are opened to streamate users for a small fee. This is great to see what a camgirl can do in private. Many streamate camgirls air gold shows and this is a good thing. Gold Shows allow to evaluate the live sex shows of a woman in case you wanted to attend a private live sex show. Don't forget that there aren't live sex shows in public chat rooms on Streamate.
You also get professional live porn action, like the live sex shows from the male pornstar Eric John on his channel "ErotiqueTVSexDaily"
Click here to join streamate for free
Streamate is a safe website
Payment
First, you can rely on the payment processor of streamate. The payment system is safe and you will not be charged for a something that you never did. No credit card issuer ever contacted us after using streamate. On the other hand, We were called by our credit card issuer after using camcontacts.
Personal details
You don't need to give a camgirl your real name. Streamate is here to protect your anonymity on the website too. It is a company that really protects customers. Only the payment processor get your real name and your personal details. Streamate does not keep your credit card details. Only the payment processor stores it. Anyways, the camgirls of streamate can't see your real name. Also, camgirls don't know your personal email address. That's why you don't need a disposable email address when you use streamate.
Since the creation of streamate.com, we never heard of a personal data breach. That's why we think that this camgirl website is safe.
It is prohibited to give your personal details on streamate. This clause is really good for your safety. Once, I infringed this rule and I gave a camgirl my email address. We then chatted on skype. I understood I made a mistake. First of all, the quality of the chat was bad. Once on skype, she stopped being proactive as she understood that she didn't have to comply with a streamate terms of service anymore. She became lazy. Also, I found that she was a total psycho. I made the mistake to give this camgirl my real skype account. So, I put myself at risk. I exposed my real identity which was a stupid behavior. She could have blackmailed me. She could have exposed me.
It can be dangerous to exchange personal details with camgirls.
Streamate vs Skype
camgirls have to be in compliance with the streamate terms of service. This means they must provide the same webcam chat quality than regular camgirls. Conversely, you can have hard time using Skype for a private chat. For instance, a woman can tell you that the chat duration is 1 hour and then she may tell that she must leave after 45 minutes. You spend a sum of money equal to your use of camgirl chats. She may also increase her price just for you while other people could pay less than you for a private chat. If you provide your real skype account you can be in trouble. Streamate protects your anonymity and your privacy.
Also, on Streamate, camgirls can't postpone a private chat session. You don't have to wait for the day of the chat. You can instantly get in a private chat session.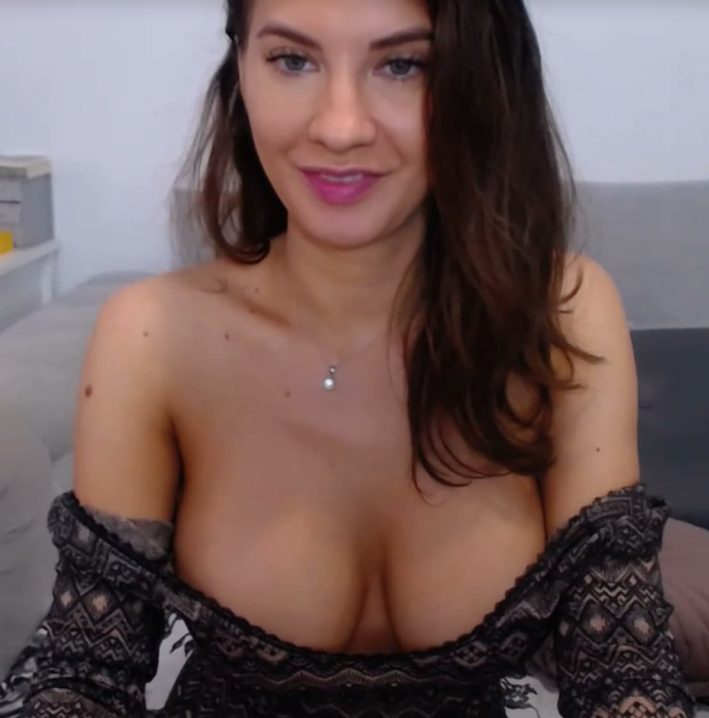 The tags added by streamate users
Here is a very good feature of streamate: tags added by users. Users can add tags at the bottom of a camgirl profile. It is not added by the camgirl. So, before entering a private chat room, you can read what you can expect in a private live sex show or private chat. By the way, if a streamate user entered a tag, you can find all camgirls with this tag by typing the tag in the search field at the top of the screen.
It is a great feature that I haven't see anywhere else. it means that if you type a tag in search field it will return camgirls with this tag. For example, if you are into feet fetish. You can type "foot fetish" in the search field and you will be able to find all the camgirls with the tag "foot fetish." Note that here, it is not the camgirl who added the tag "foot fetish" but the users. This means that those tags are most of the time really reliable when you look for a sexual fetish, a body attribute, accessories. It is a good feature because these tags are added by streamate users.
It is really a great thing. If you find a tag in a profile description, you can click on the tag at the bottom of a profile description and get the list of all camgirls with this tag.
Sex show quality
There is a big difference between the good camgirls and the bad camgirls. That's why you must read the description of a camgirl before jumping on the private chat button. The best approach is to save your favorite women in your favorites by clicking on the heart icon.
I found that most of the streamate camgirls want to please streamate members. On average, I found that many camgirls were motivated. They aren't lazy like on other websites. They really try to get into the live sex show. For sure, there are exceptions. However, I noticed that many women tried to give the best of themselves. For example, if they have a dildo, they will really insert it into their vagina. They will sensually lick it and suck it. They will move fast to be in the sexiest position for the camera.
Offline messages
you can exchange messages for free on streamate. You can also enclose files like pictures in a message. It is a great feature of streamate since it is a free feature. So, for instance, you can send pictures of you.
You can copy and paste URL in a message but this URL will not be clickable.