One of the major camgirl websites camcontacts.com just introduced a new design including the last technologies of web development. The old design was around 19 years old and it was time for a change.
Layout
The new redesign is really smart. You can quickly see all the details of a camgirl on her page and there aren't useless graphics that could prevent you to see the details. I quickly understood the intent of the redesign team. They diminished the number of necessary clicks to reach something on the website. That's why it is now faster to perform actions as compared to before.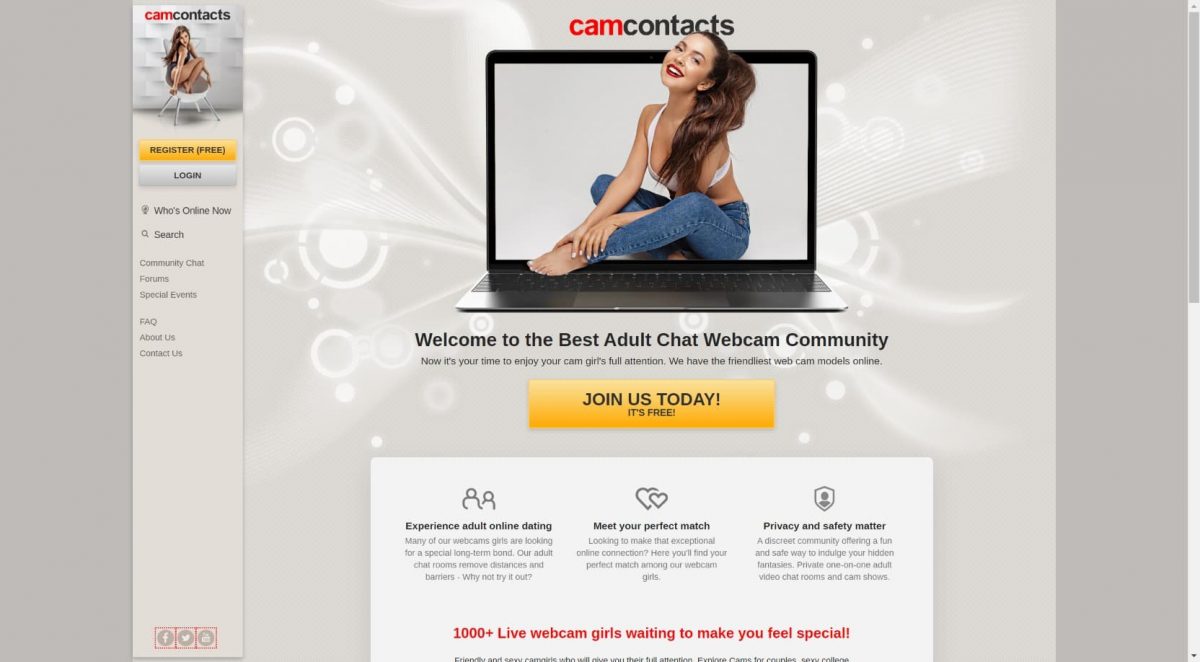 All the features are still available
Numerous times, website users are disappointed after a website redesign because some features are missing. This is not the camcontacts.com's case. Following the redesign, I have checked the camcontacts.com features, and no features are missing. Furthermore, the new camcontacts.com design facilitates access to those features. For example, you can read user comments at the bottom of camgirl pages now. Before you had to click before being able to see user comments.
Thumbnails
Some camcontacts.com users reported that camgirl thumbnails had difficulties to load from time to time before the redesign. This problem is now gone. When you click on a thumbnail, big pictures load seamlessly so that you can browse them faster than before.
Thumbnails are now bigger than it was before. So, you have a clear view on a webcam model at first sight and most of the time you don't feel the need to click on the thumbnail to see a big version of it.
Many thumbnails of a webcam models can be seen on her profile page. You don't need to click and click again to see 2 or 3 pictures like before.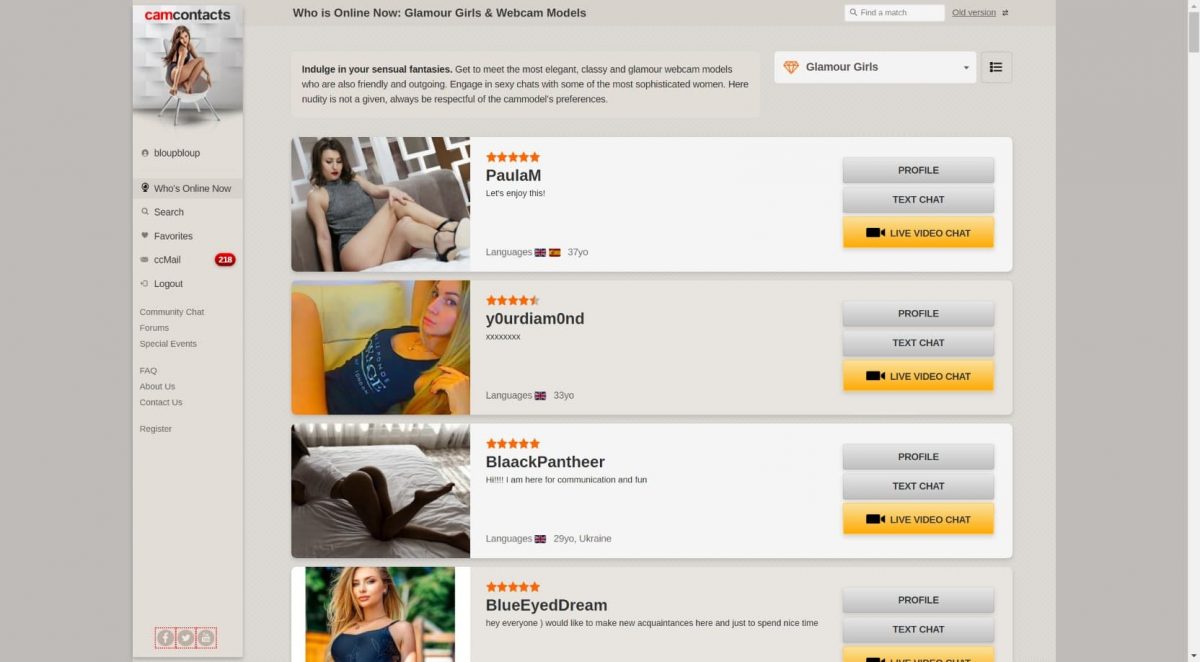 Page load
I am convinced that the pages of the new camcontacts.com are faster to load than it was before. The login page is a popup page now and it is clever.
About Camcontacts.com
This camgirl website has not equivalent. camcontacts.com is not focused on low quality live sex shows for many people in a public chat room. The website is more designed like a directory of beautiful webcam models which allow people to have an intimate private chat with a camgirl. Camcontacts.com has no competition. We looked for camcontacts alternatives. However, we were unable to find a website with the same advanced search engine that allows you to find a webcam model using many criteria like Zodiac, hair color, hair length, build, eye color, language, country… (and many other parameters).
Also camcontacts.com is not a clone of another website. It is a real website with genuine content.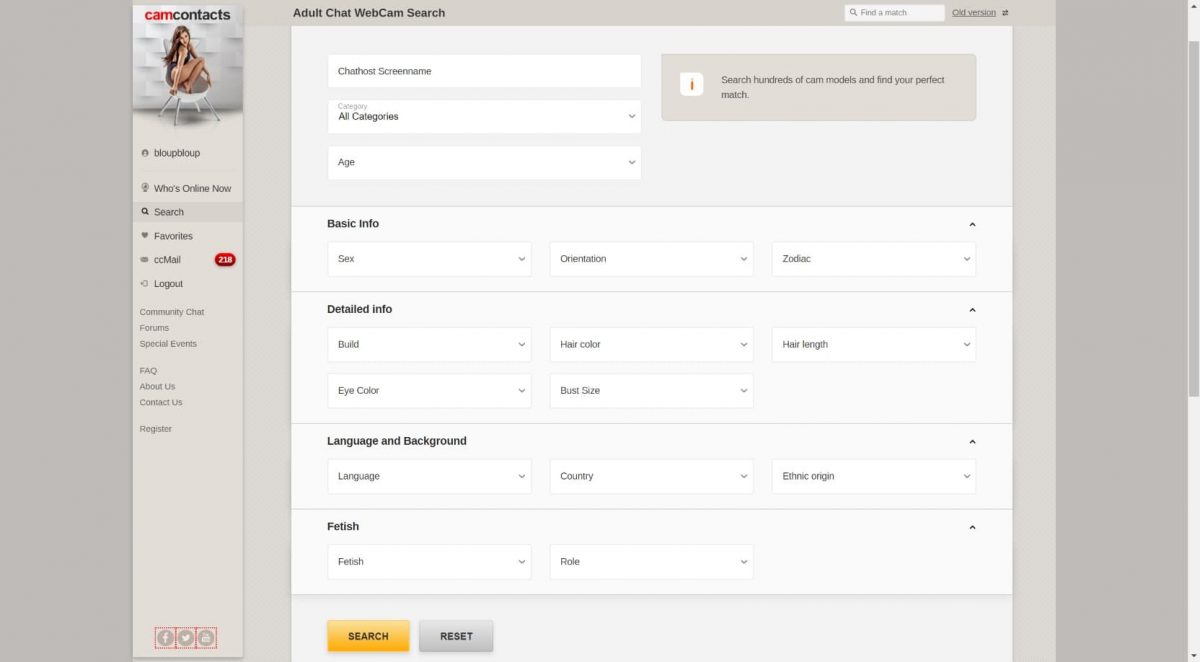 Click here to join camcontacts.com for free