Livejasmin.com is the biggest live sex chat website with the biggest number of webcam girls on the Web.
livejasmin.com registration:
There is no approval process, just click here and then click on sign up at the top of the page.  Registering allows you to buy credits, add favorite models links to your account and get in private chats.
LiveJasmin payment system: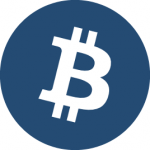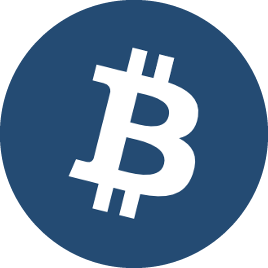 This site works with credits. It means that you must first buy credits first and then, you can visit the private chat room or a webcam girl. To buy credits you may use your credit card, Paypal, paysafecard vouchers, bitcoins, sofort or wire transfer.
Livejasmin accepts bitcoin.
If you use the bank card payment please type the name associated with your credit card, otherwise, you livejasmin account will be blocked. Livejasmin team fights hard credit cards thieves and false credit cards. For the people who look for a live sex chat without using credit cards, livejasmin.com is the best for anonymity and privacy because bitcoin and Paysafecard allow full anonymity.
livejasmin.com features:
Cam-to-cam is always possible in private chats but webcam girls have to activate the 2 ways audio for audio chat. If you don't see the option it means they didn't activate it. There is also no email notification system at livejasmin, it means you have to login to check whether your favorite webcam models are online. A new feature allow to get notified in real time in chrome when there is livejasmin.com that is opened in your chrome browser & when a favorite livejasmin model is online. Then, you can deactivate the notification messages by going to chrome settings > advanced settings > content settings > scroll down to Notifications > manage exceptions
Livejasmin.com cam models' quality:
Since there are lots of webcam models, there are also many stunning webcam models. The vast majority of webcam girls at livejasmin comes from Romania and Latin America.
Understanding Livejasmin.com chat modes:
Free chat: It is a mode where everybody can chat with the webcam model. You may even hear what's happen in her room if the cam model turned on this feature.
Member chat: It means the webcam model is available, but she does not stream her video in public.
Private chat: In this mode, you are in a one-to-one chat with the camgirl. You can have a cam to cam if you wish in this mode. Nevertheless, she cannot hear what you say.
Two ways audio: Not all the webcam models offer this chat mode. In this mode, you can audio chat with a camgirl.
livejasmin.com price rates:
Few Livejasmin webcam models fix high rates. It is rare to find a webcam model with a rate that is higher than 3.99 credits. On average, Livejasmin webcam models rates are equal to roughly 2.50 credits. (To convert into currency, it is easy, 2.30 = 2.30 dollars in US and 2.30 euros in EU…)