Manycam is a freeware software. It allows a webcam model to simultaneously stream her webcam on several adult chat websites. It is also called a cam splitter. So, when you see the text "manycam.com" in the lower right corner, it is not a good sign because this webcam model is also visible on other websites.
I advise the users who see the "manycam" label in a corner of the model webcam feed to disconnect right away. If you are in a PAID private chat session, it means that other people on another website are likely watching the webcam model for free.
For example, a webcam model can broadcast live on camcontacts.com and chaturbate.com at the same time thanks to manycam.
That's why Livejasmin added the text "exclusive model, only available on livejasmin". If you see this text in the profile description of a camgirl, she does not use a cam splitter. She is not simultaneously visible on several websites. Read our review of Livejasmin here.
When the webcam model connects from home, the video is likely to be choppy because streaming to 2 websites at the same time requires twice the normal amount of bandwidth. So, if you see that the video of a camgirl is choppy, it may not be because of your internet connection.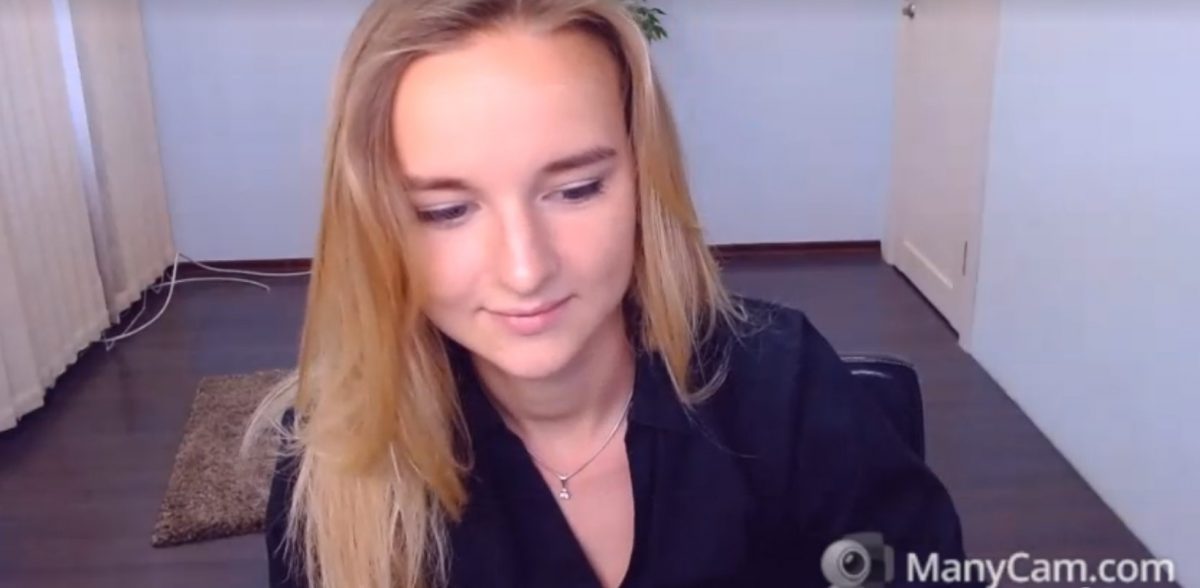 It is a greedy camgirl
When I see that a camgirl who connects to the internet via a DSL connection while live streaming on two websites at the same time, it is not acceptable. The DSL connection does not provide enough upstream bandwidth to allow streaming to different websites. So, the video quality is terrible when a camgirl tries to live broadcast on two websites via a DSL connection. She just wants to make as much money as she can while providing a low-quality video.
Also, if you see that the live streaming video is freezing, this is because the camgirl was too greedy, and she reached the bandwidth limit of her internet connection.
Live recording
The manycam software also allow someone to play a movie file rather than a live webcam chat. So, if you see "manycam" in the corner, you are maybe watching a recording of a camgirl; not a live broadcast. So, in this case, it is a total scam.