You can find Studio 20 webcam models on Livejasmin.
Click here to join Livejasmin for free
The Room
The setup of a studio 20 room
Every single studio 20 room is big enough so that you can see a webcam model from head to toes. Every room made by skilled workers is equipped with luxurious furniture. The cam model can zoom on any parts of her body like her breasts, feet, toes thanks to an HD webcam.
The video quality in the chat room of a Studio 20 camgirl is excellent because they connect to the internet via a high-speed internet connection. On the other hand, independent camgirls use entry level broadband subscriptions and SD webcam. Consequently, the video quality is often bad: choppy and pixelated video, freezing webcam video, bad low sound.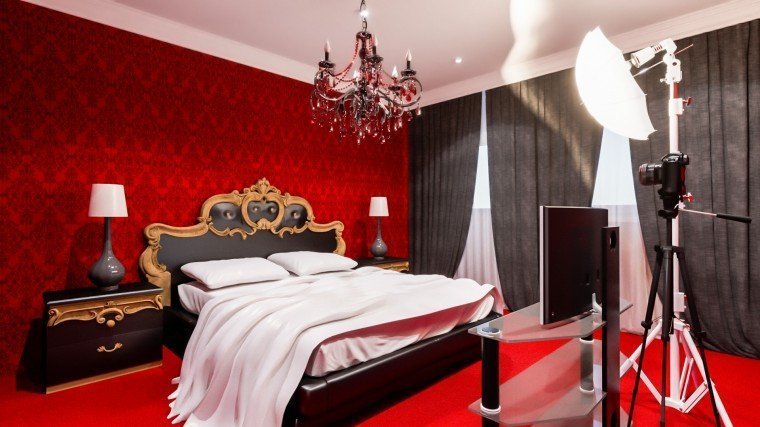 Lighting:
Studio 20 uses photographer's lighting stands. So, you get the best possible view on the webcam model. On the other hand, independent webcam models usually don't use any special lighting. Their room is dark. This is especially the case with webcam models from Ukraine and Russia.
No-one else in the room
We already have spotted camgirls in rooms where we could hear people talking in the background. At Studio 20, 1 cam model = 1 room.
There is no background noise with people chatting. Nobody enters the room while you are chatting. Also, I never saw an empty chat room of a Studio 20 camgirl.
The girls of studio 20
Look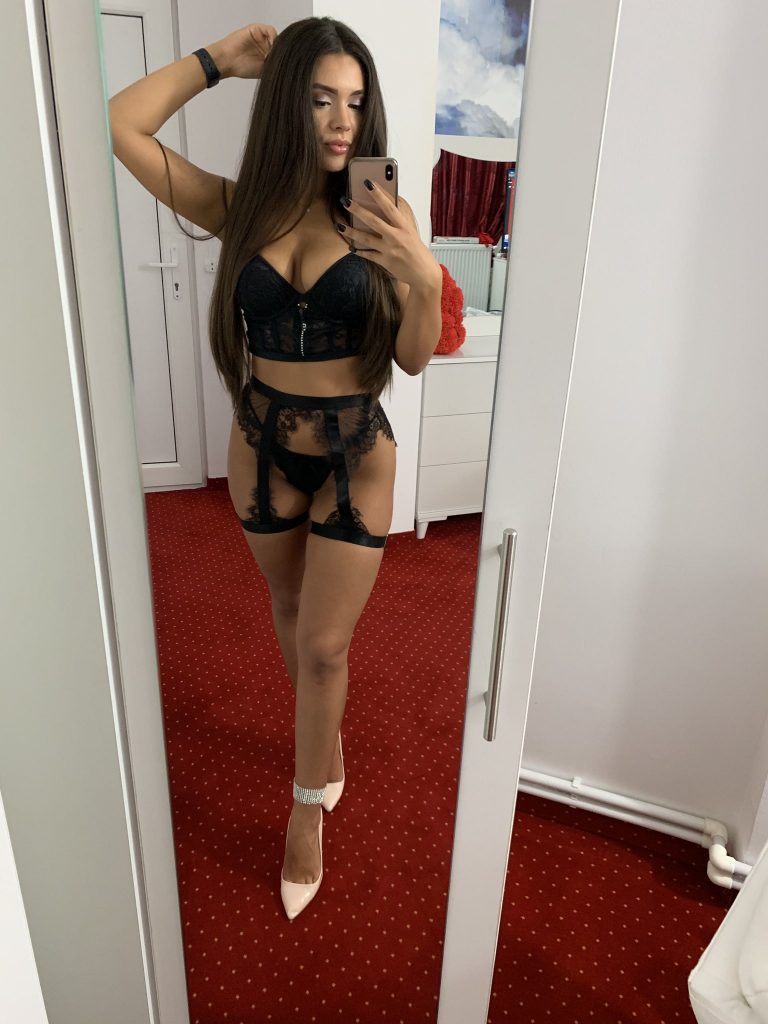 Webcam models are prepared by professional makeup artists. They wear sexy luxurious lingerie. The Studio 20 cam models are always beautiful and classy.
English proficiency
Studio 20 hire English teachers to give English lessons to the webcam models. All the Romanian webcam models working at Studio 20 understand English. This means you can speak out loud to one of them during a private chat session rather than type on the keyboard of your laptop or worse the virtual keyboard of your smartphone.
Conversely, I witnessed that in Ukraine, studios sometimes hired a human translator who was hidden in the room (see camgirl scams). Also, sometimes, Russian or Ukrainian camgirls use a translation website when they chat with a user. They copy and paste every sentence manually. Chatting with such a woman is frustrating because it takes a long time to be understood. However, it is a paid chat! By the way, I have never seen a sluggish Studio 20 camgirl who moved slowly on purpose to get my money without doing anything.
Price
The Studio 20 webcam models aren't more expensive on average than webcam models on myfreecams or Streamate. These webcam models are a good bargain as you can chat with a beautiful woman for a fair price.
Conversation
The cam models of Studio 20 are open-minded and educated. They are good listeners and you can talk about any subjects with them. You can share your sexual fetish with a model. She will not get upset about it and kick you out of the room because of it. She will help you to fulfill your sexual dreams, have fun and be pleased. You can either chat with a model or ask her to perform a live sex show for you.
Safety
Following a hot live sex chat on Livejasmin with a Studio 20 webcam model, you don't risk being blackmailed. Studio 20 follows the rules of Livejasmin. Their computer doesn't record your webcam stream and your messages. The webcam model can't install a recording software on the computer provided by studio 20.
Webcam models working at Studio 20 can be found on Livejasmin.com